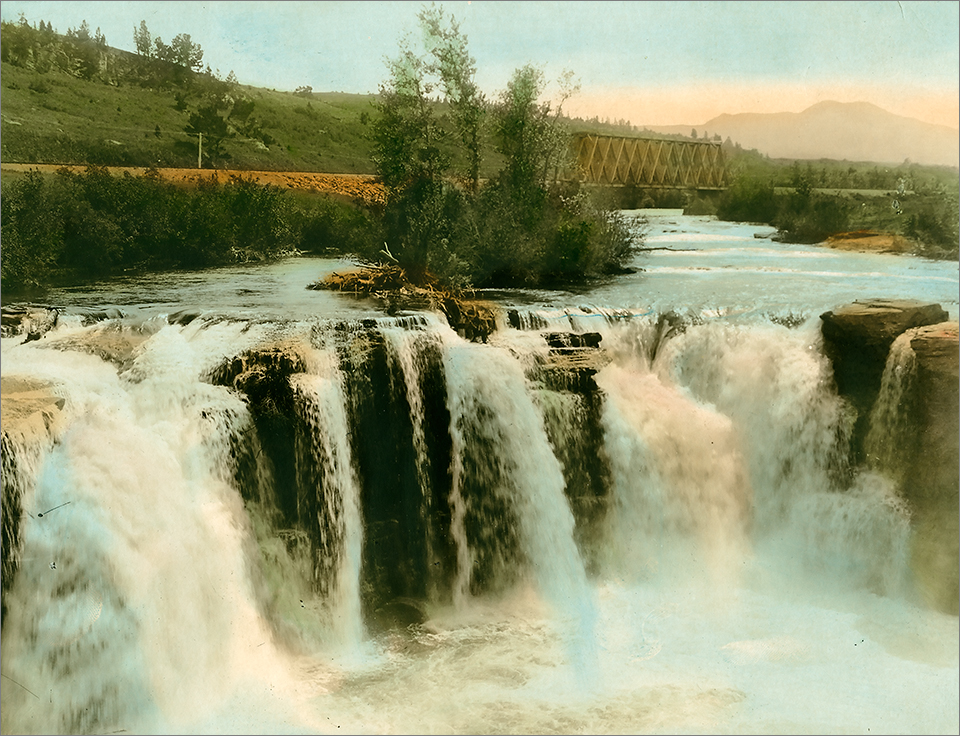 The picture above is of Lundbreck Falls, located on the Crowsnest River in southwest Alberta. It's a vintage, hand-tinted photograph produced by the Gowen Sutton Company of Vancouver. The photograph was taken circa 1903 by the photography team of Marks and Buchanan, who operated a photo studio in the town of Frank, some 18 kilometers (12 miles) away. The title of the print is "Lundbreck Falls, Alberta – The Niagara of the Foothills."
Lundbreck Falls are 12 meters (39 feet) in height and have the appearance of a miniature Niagara Falls. They are dwarfed in size by the real Niagara Falls, which stand 51 meters (167 feet) tall. Nevertheless, Lundbreck Falls are very scenic and are one of the most photographed landmarks in the area, matched in popularity only by Turtle Mountain, Frank Slide, and Crowsnest Mountain.
Early Photographs
Lundbreck Falls has attracted sightseers, visitors, and photographers for many years. Some of the earliest photographs of the falls were taken in the mid-to-late 1880s by photographers such as George Anderton of Medicine Hat, William Hanson Boorne and Ernest Gundry May of Calgary, and Sydney Alfred Smyth, also of Calgary.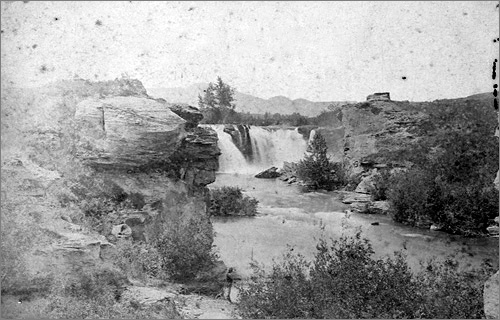 The photo below is from the Glenbow Museum Archives. It's the same Marks and Buchanan image as the one used in the hand-tinted photograph shown at the top of this post.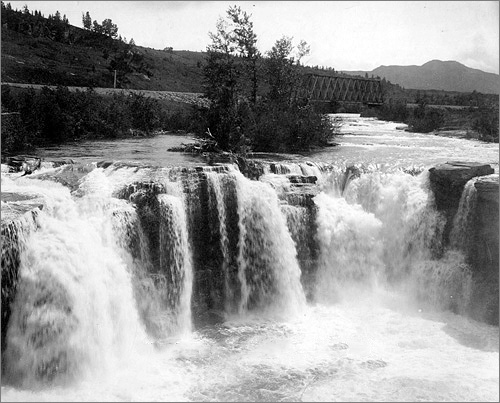 The next photo is a postcard view from 1905, showing the same image of Lundbreck Falls as the one above. Photographers, such as Marks and Buchanan, often sold images to postcard companies but were not credited for their work. That appears to be the case with this postcard. Other than the captioning on the front, no other information is provided.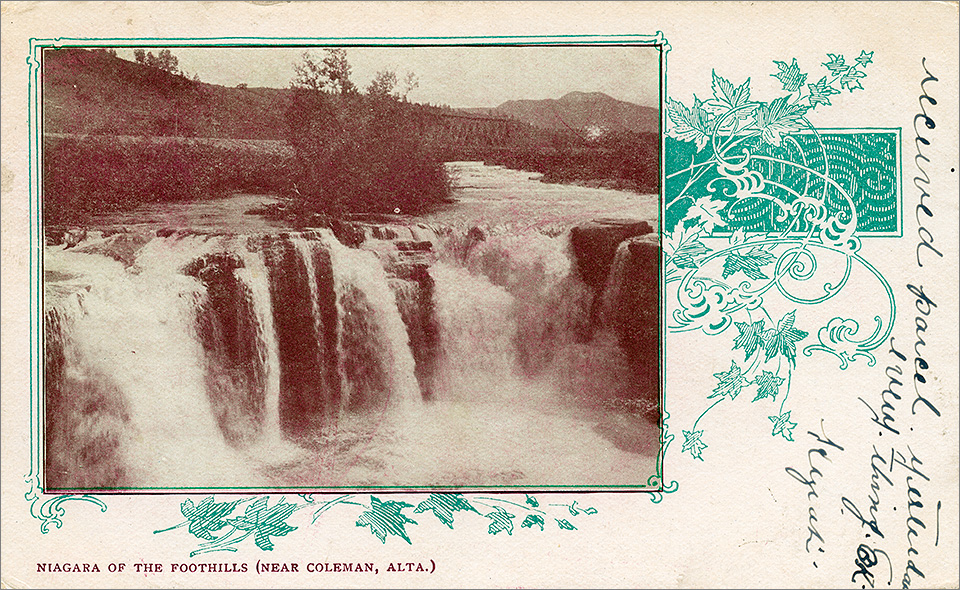 Below is a postcard from 1910. A small group of people can be seen posing for their picture on the sandstone outcrops above the falls.
Here is another early postcard of Lundbreck Falls.
Thomas Gushul, the renowned Crowsnest Pass photographer, who operated studios in Coleman and Blairmore, also visited the falls with his camera.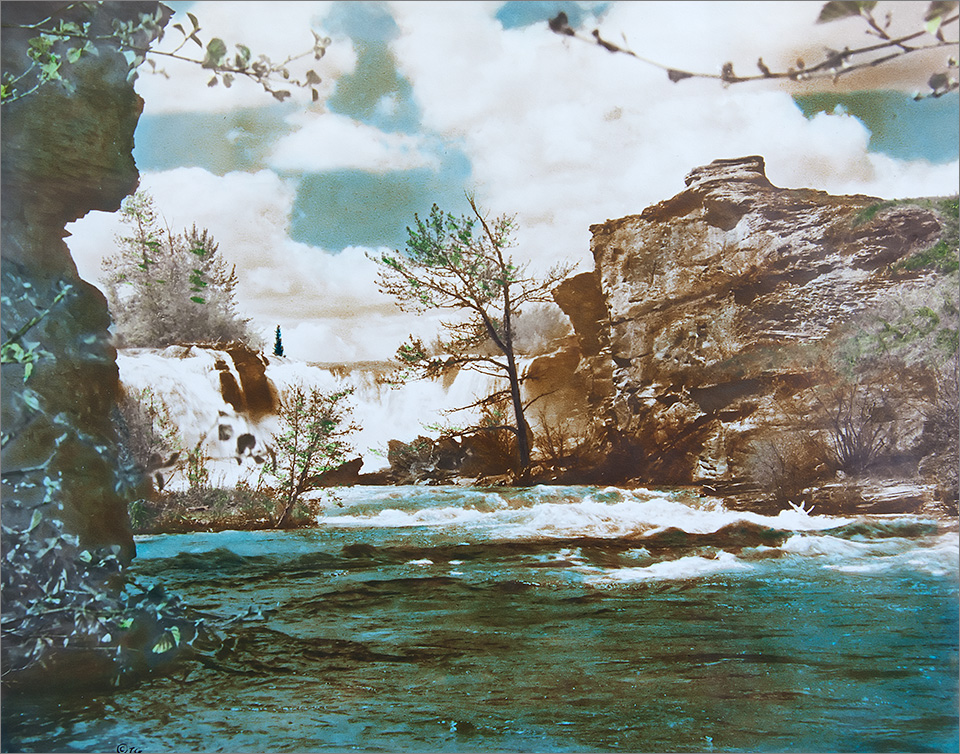 Lundbreck Falls is a popular fishing spot, as seen in this 2001 postcard.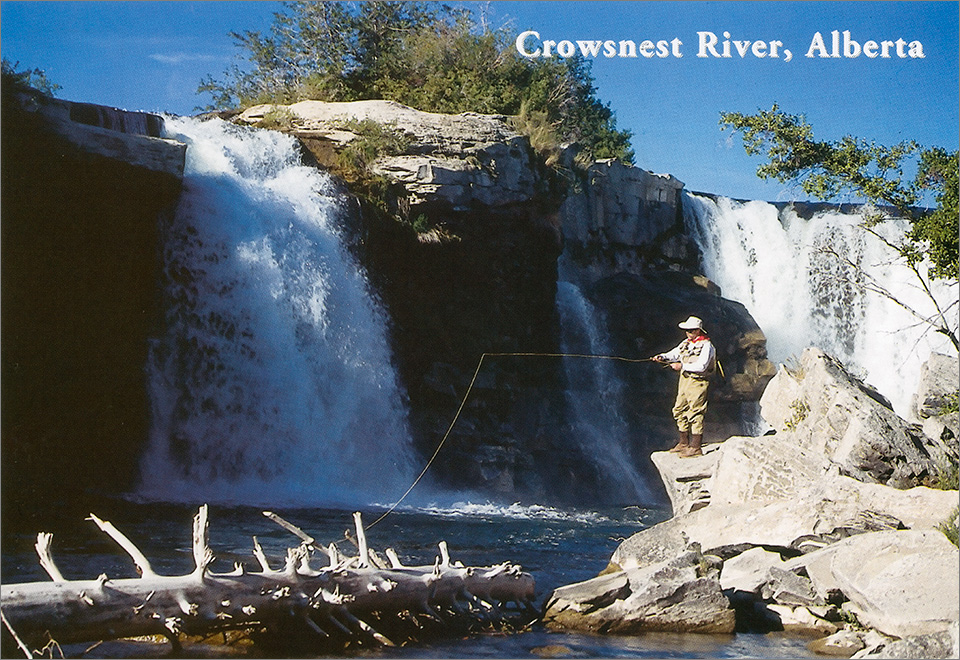 Lundbreck Falls – 2019
Here are a few photos I took at Lundbreck Falls over the past couple of weeks.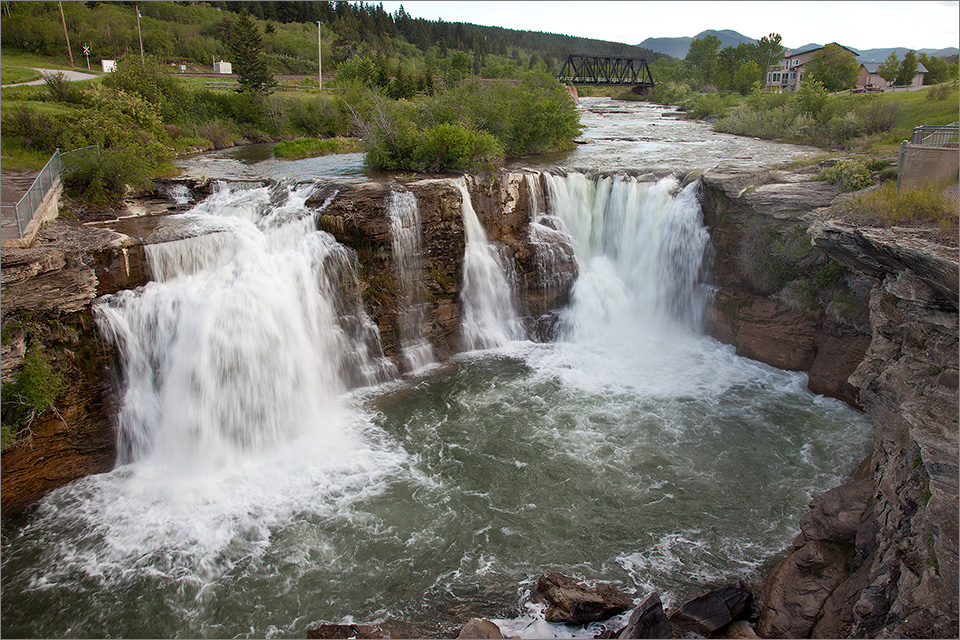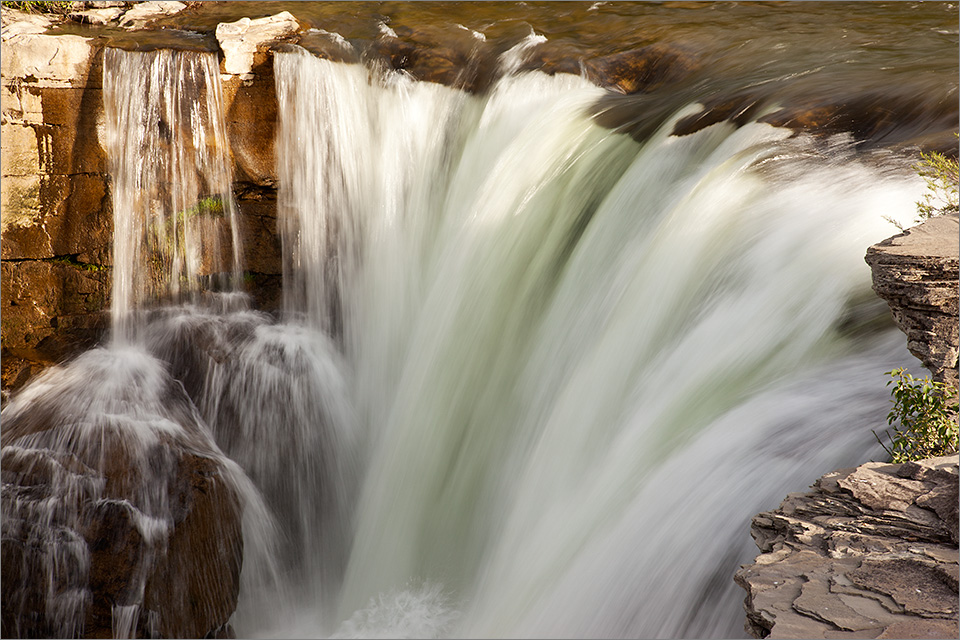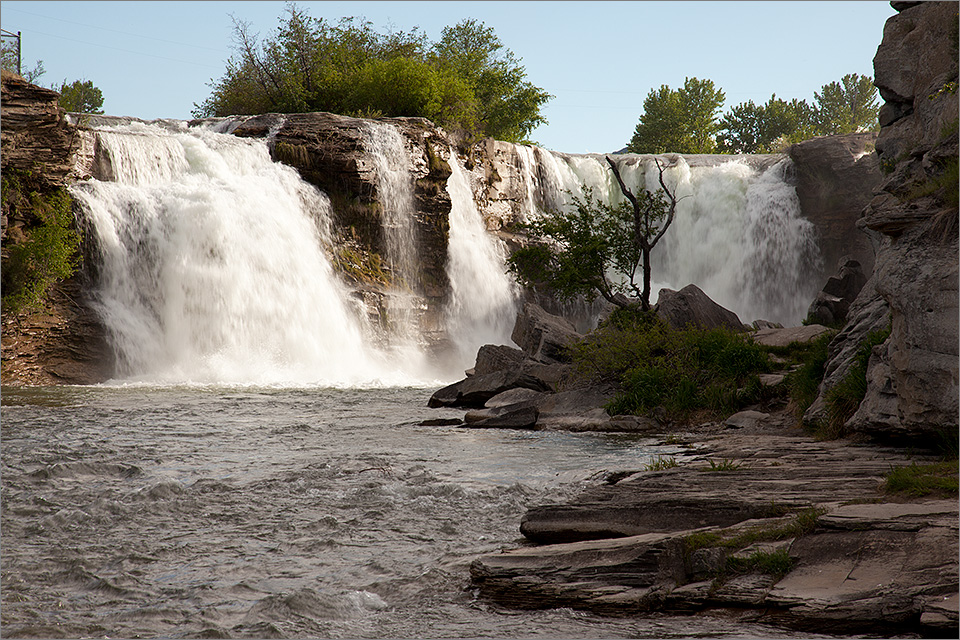 Article References & Credits
Photos
Glenbow Museum Archives:
Lundbreck Falls – Boorne and May, ca. 1890 (PA-620-6)
Lundbreck Falls – Crown Studio, Marks and Buchanan, ca. 1903 (PB-595-8)
Marks and Buchanan hand-tinted photograph: VB Collection
Thomas Gushul hand-tinted photograph: VB Collection

Lundbreck Falls postcards: VB Collection