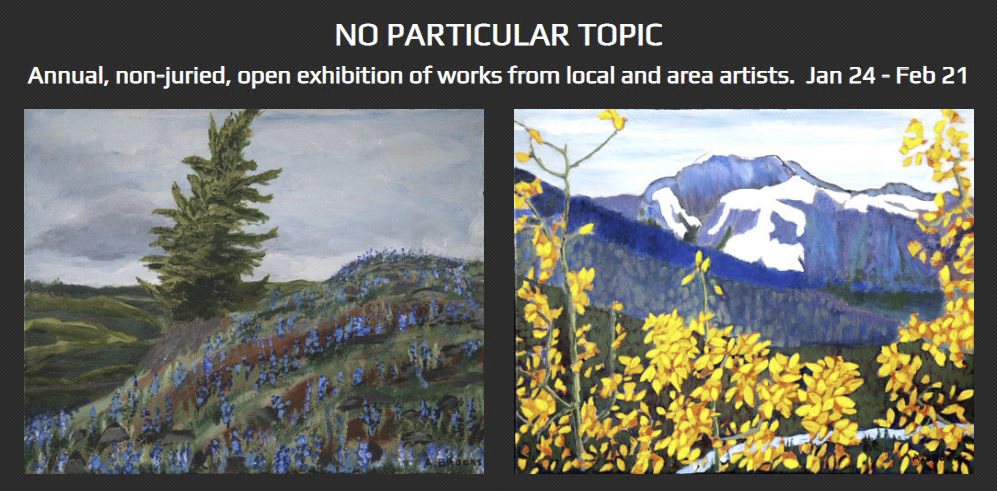 Due to the current health restrictions, the Crowsnest Pass Public Art Gallery is holding an online version of their annual No Particular Topic exhibition. The exhibit runs January 24 – February 21, 2021. Click on the link below to see all the artwork on display.
No Particular Topic Online Exhibit
One of my photographs, Crowsnest Pass Alberta – Your Adventures Await, will be on display. More information on this photograph can be seen on the Exhibits page of my website.