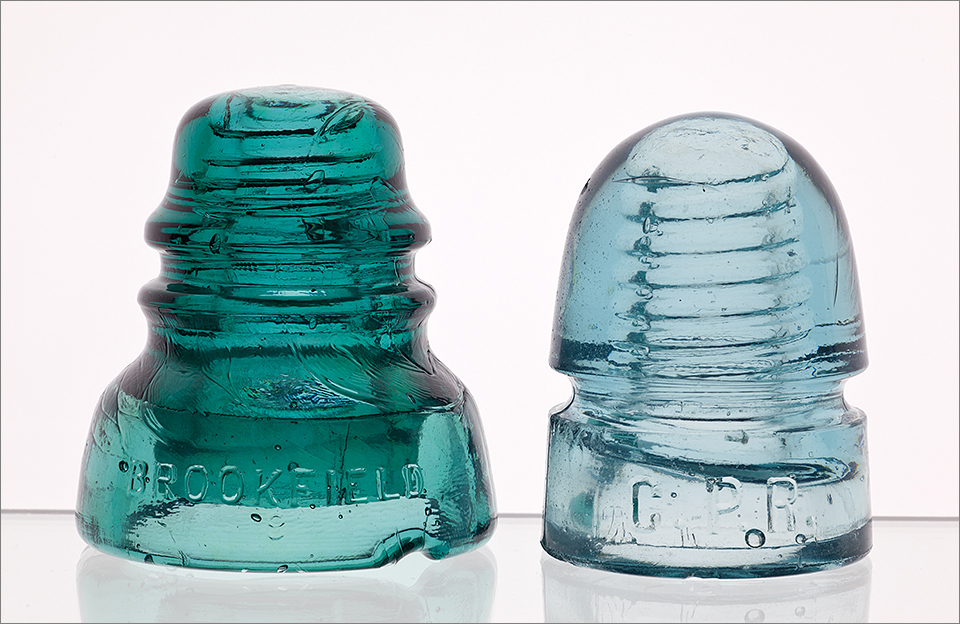 It's something we don't see much anymore, but at one time telegraph lines stretched across Canada like spider webs, from coast to coast. Many of these lines followed the right of way that railroads provided, and in many instances were owned by these very same railroad companies. Such was the case in Crowsnest Pass, with the coming of the Canadian Pacific Railway in 1898. During construction of the rail line through the Pass, the company also erected their own telegraph line. It would provide them with an important means of communication in the construction process, and later, assist with the day-to-day operation of their railway. Not only would the telegraph line help to run the railway, it would also provide a valuable service to the general public. In doing so, it became an extremely profitable venture for the railway company. Miles upon miles of wire, attached to thousands upon thousands of glass or porcelain insulators, high atop an endless number of wooden telegraph poles, would make it possible for anyone to send messages to distant places in a fraction of the time it would otherwise take to send a letter, via conventional mail.

Telegraphs were used to send news (good and bad) and other information into and out of a community, and were the best way of communicating quickly across great distances. In the Crowsnest Pass, telegraphs would go on to provide word to the rest of the world on historic events such as the 1903 Frank Slide disaster and the 1914 Hillcrest Mine explosion. The robbery of passengers at gunpoint on a Canadian Pacific Railway train near Coleman in 1920 and the fatal shooting of an Alberta Provincial Police constable by a well known Blairmore bootlegger and his female accomplice (Emilio Picariello and Florence Losandro), in 1922, also drew plenty of attention at the local telegraph office.
Although commercial telegraph service ended in the late 1960s or early '70s, many of the telegraph poles remained standing in Crowsnest Pass for some time. Gradually, most were dismantled and taken down. The last of these were dropped to the ground a couple of years ago when CPR crews removed the few remaining ones in Frank and near Crowsnest Lake. The glass insulators shown here came from these last surviving poles. I wonder what messages were transmitted through the wires attached to these colored pieces of glass from the passt? We'll never know.
Article Refrences & Credits
CPR Telegram: Library & Archives Canada