Parked at the back of a nearly empty RV storage lot along Highway 3 in Crowsnest Pass is an old converted school bus. You can tell it hasn't moved from this spot for a while. The front tires are flat and there are some engine parts sitting on a wooden bench next to the bus. I'm not sure what condition the motor is in, or if it even runs. I keep looking at this bus with interest, each time I pass by. It's unique and has a lot of character.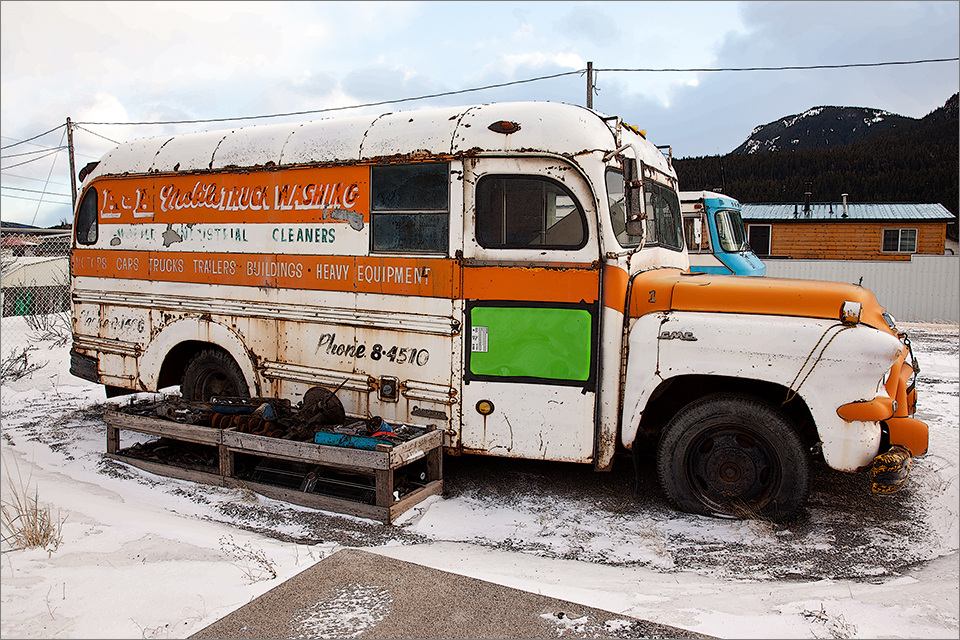 My curiosity about the bus got the better of me a couple of weeks ago while driving by, and I pulled over to take a closer look. I had my camera with me and took the opportunity to snap some pictures.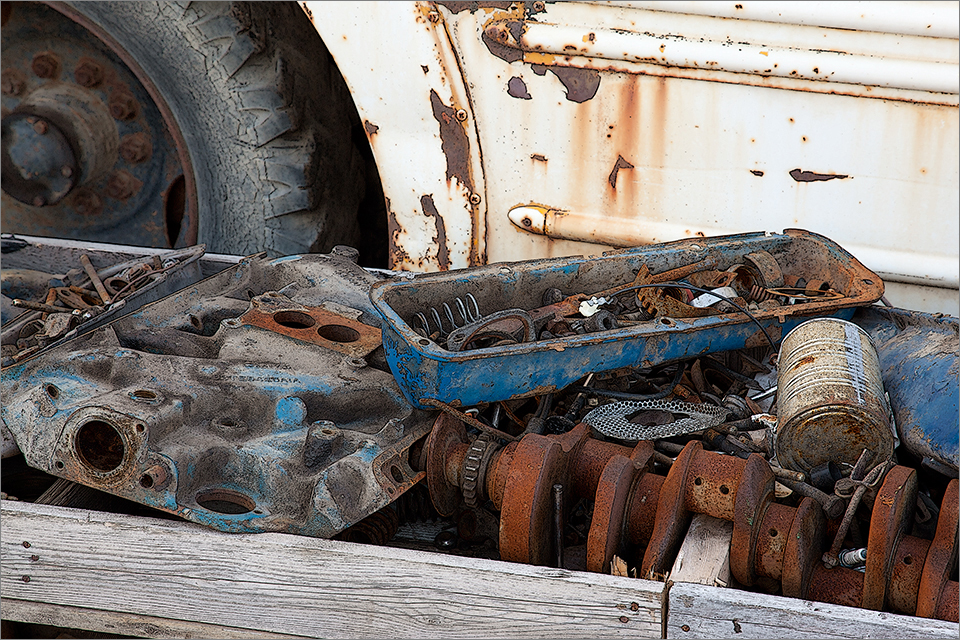 At one time, it was not unusual for retired school buses to be sold to the general public, only to be "camperized" and converted into recreational vehicles or customized into motorhomes. Others were modified in other ways, in order to be used for commercial purposes. That seems to be the case with the GMC 9500 short bus that's currently sitting in Crowsnest Pass. I'm no expert on dating vintage buses, but I believe it's a mid-to-late 1950s model.
While it may have started out as a school bus, carrying up to 20 passengers at a time, at some point it became a mobile washing outfit, carrying pressure washing equipment from one worksite to another. The company cleaned everything from cars and trucks to buildings and heavy equipment.
In its early life, it would have been painted in the typical "school bus yellow" color scheme but was changed to orange and beige when it entered the mobile cleaning business. Windows were replaced with panels, and the company's name, A & A Mobile Truck Washing, along with other advertising were painted on the sides of the bus. The graphics have held up well and it's what I like best.
I also like all the fine details – the lines, the curves, the weathered paint, and the rust.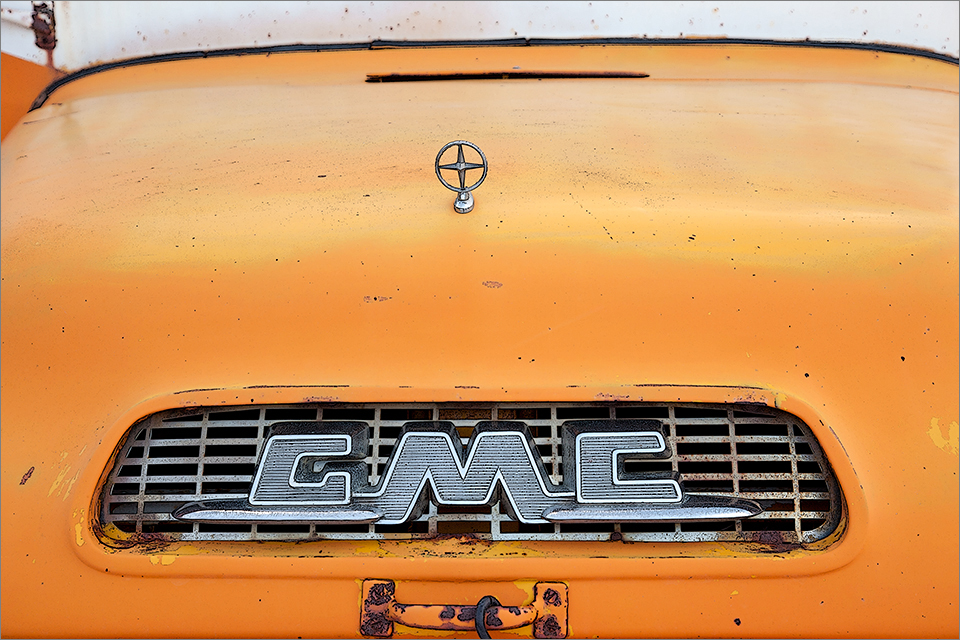 There are no license plates on the bus, making it difficult to determine when it may have last been running. I hope whoever this old workhorse of a bus belongs to will get it back on the road again. Wouldn't it be great to see it traveling along Highway 3, en route to another job?