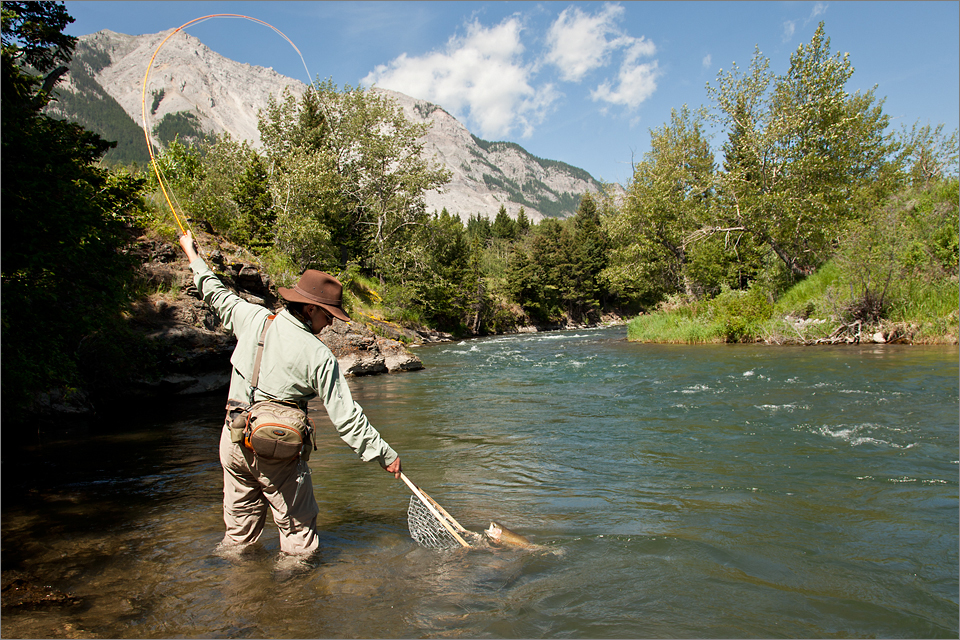 Trout fishing has long been a popular activity in Crowsnest Pass. Numerous rivers and streams in the area have been attracting anglers from near and far for decades. Perhaps the best known of these waters is our very own Crowsnest River. When it comes to trout streams, the Crow is one of the most user-friendly places to fish in the province. It's almost as if it was created with anglers in mind, particularly those who like to fly-fish.
The River
The river flows from Crowsnest Lake, located along the Alberta – British Columbia border. The upper reaches are very scenic, with awesome views of the High Rock and Flathead mountain ranges.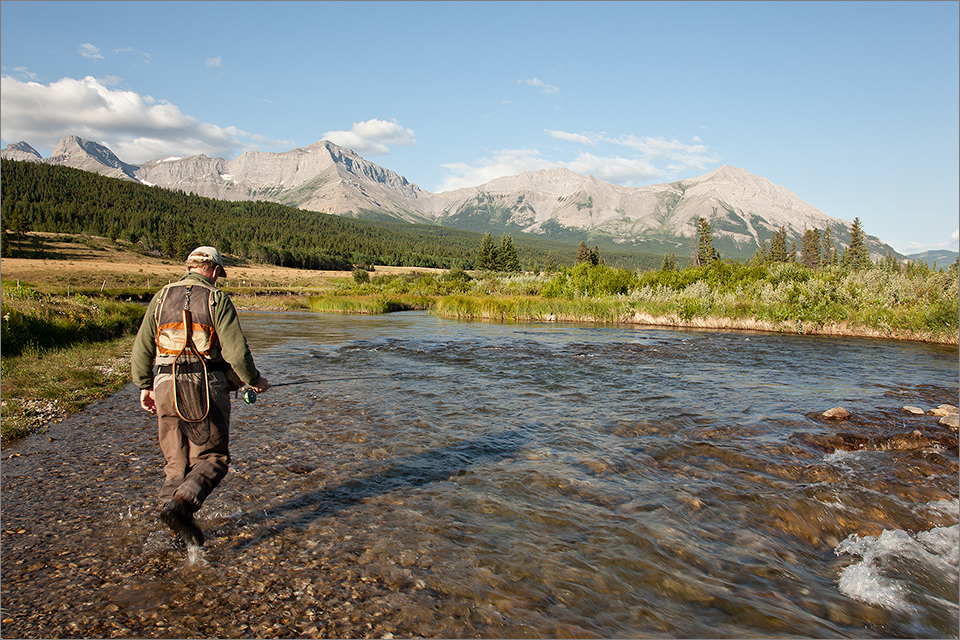 A short distance downstream from here, the river travels through the heart of Crowsnest Pass, as it winds its way by the small, historic communities of Coleman, Blairmore, Frank, Hillcrest, and Bellevue. Once the river leaves these towns, it continues eastward across foothills and ranching country before flowing into the Oldman Dam reservoir. In total, there are about twenty-five miles of productive trout waters to explore.
Access
There are plenty of public access points available on the Crow, making it one of the most accessible streams in the area. Its smaller size makes it ideally suited to wade fishing.
Fish
A variety of trout species inhabit the river. Rainbow, cutthroat, and brown trout, are present throughout its length. If you're looking for brook trout, try the upper reaches. Lake trout sometimes venture from Crowsnest Lake into this part of the river, so you never know what you might catch here. If you're chasing bull trout, head downstream of Lundbreck Falls. Mountain whitefish are also present in the river.
Seasons
The best fishing of the season usually occurs after the spring runoff subsides (mid-to-late June), through late September or early October. The river is rich in insect life, which in turn provides an ample food supply for its trout. Fly fishers can do well using nymph and dry-fly patterns throughout the summer months.
Trout Town
Each year, anglers travel from all corners of the world to fish our local rivers and streams. Like every trout town in the country, the economy of Crowsnest Pass benefits greatly from these visitors. While fishing in the area, these folks also patronize our gas stations, motels, B&Bs, campgrounds, restaurants, grocery, and other retail stores.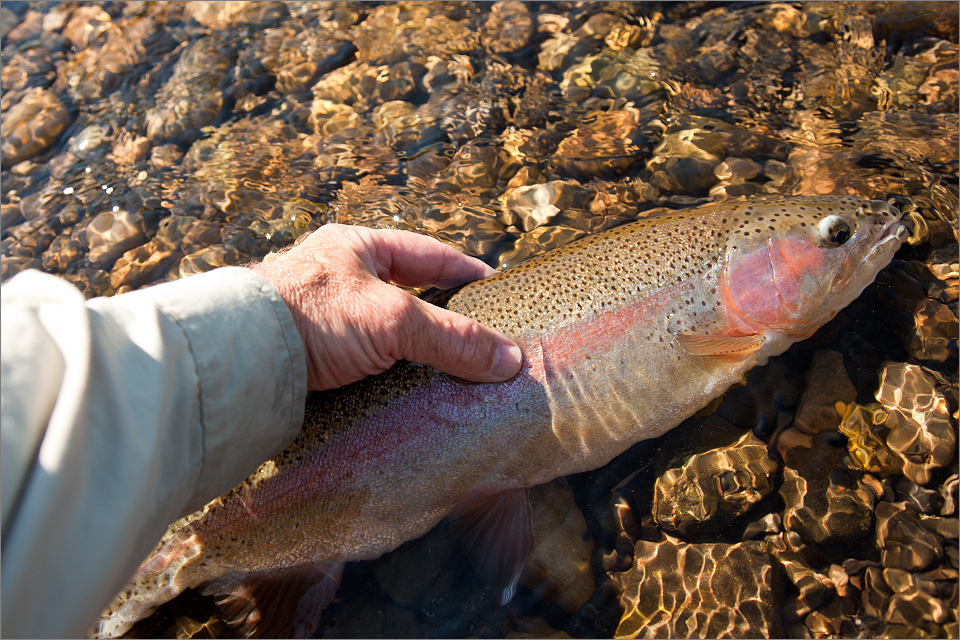 The fishing opportunities available in Crowsnest Pass have been promoted and publicized across Canada and elsewhere for many years. Below is an example of this, as seen in a 1949 novelty, or exaggeration, postcard from Blairmore. It's a neat postcard, but I'm not too sure about the fish species depicted in the photo. There are some big fish to be caught around here, but pike and bass? I don't think so!
Article References & Credits
Blairmore Exaggeration Postcard: VB Collection
Fly Angler (image #1, 8): Austin Rose