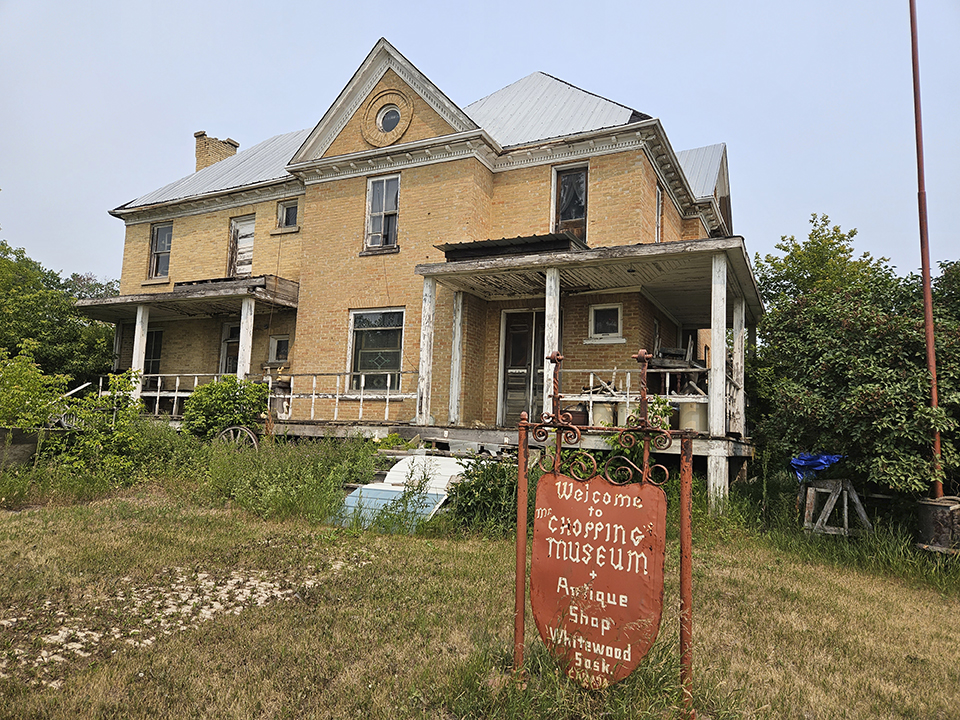 While returning home from Winnipeg last week, I stopped at Whitewood, Saskatchewan to visit Old George's Museum & Hidden Village. Whitewood is located along the Trans-Canada Highway, about 175 kilometres east of Regina. I had been on the road since 5:00 a.m. and was ready for a break. It was the perfect pit stop for me. I only planned to stay a half-hour but ended up visiting with George Chopping, the museum's owner and curator, for more than two hours.
George is the author of the book, Bottles of the Canadian Prairies, published in 1978. I enjoy collecting old glass bottles, so when I found a copy of George's book online five or six years ago, I purchased it. It's probably the best source of information on bottles manufactured in the prairies between the 1880s and 1930s.
George founded his private museum in 1985, upon purchasing the 11-acre Limoges Mansion property on the outskirts of Whitewood. The brick house, which is also George's home, has 17 rooms, with 9,000 square feet of space to display his 20,000-item collection of prairie memorabilia. The house was built in 1885, with additional rooms constructed in the early 1900s. All four levels of the house, including the basement and attic are filled with antiques and collectibles. Every nook and cranny holds something of interest. I was expecting to see a great collection of coloured glass bottles on display at Old George's Museum, and I wasn't disappointed. But what I wasn't expecting to see were all the other things George has collected over the years.
George has been collecting since he was a kid. It started with stamps and coins but evolved into collecting anything and everything vintage – bottles, spinning wheels, tin cans, kerosene lamps, furniture, indigenous artifacts – anything related to the early history of Alberta, Saskatchewan, and Manitoba.
When I arrived at the museum, I found George making breakfast – bacon and eggs. He suggested I tour his Old West Hidden Village, by myself, before coming inside to see him. The village is a collection of buildings behind his house. There are about thirty structures in all, including a saloon, barber shop, chapel, hardware store, blacksmith shop, and log cabin. Each structure is decorated with antiques and furnishings related to the buildings.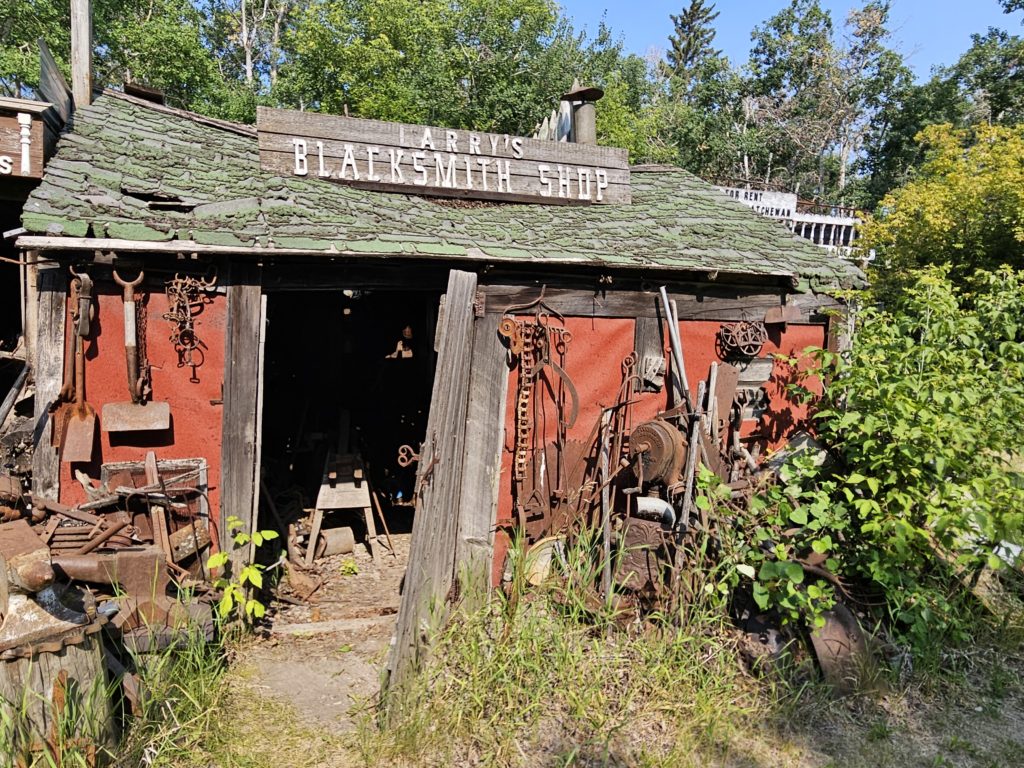 Hotel Carolyn is located on Chopping Crescent, and around the corner and down the street is a cabin where 'The Kid' once slept.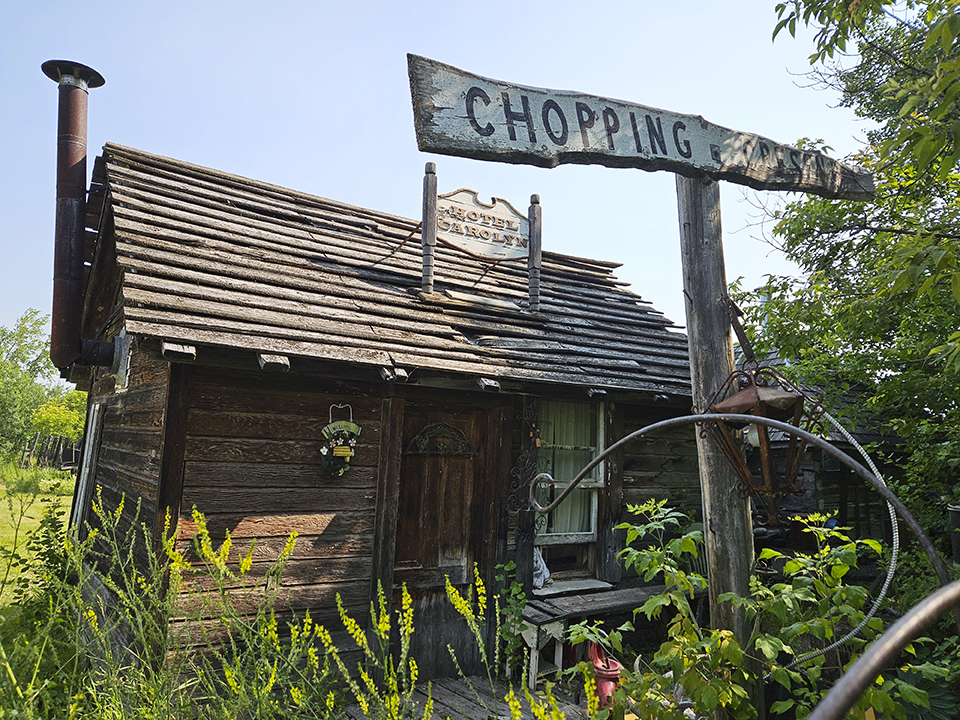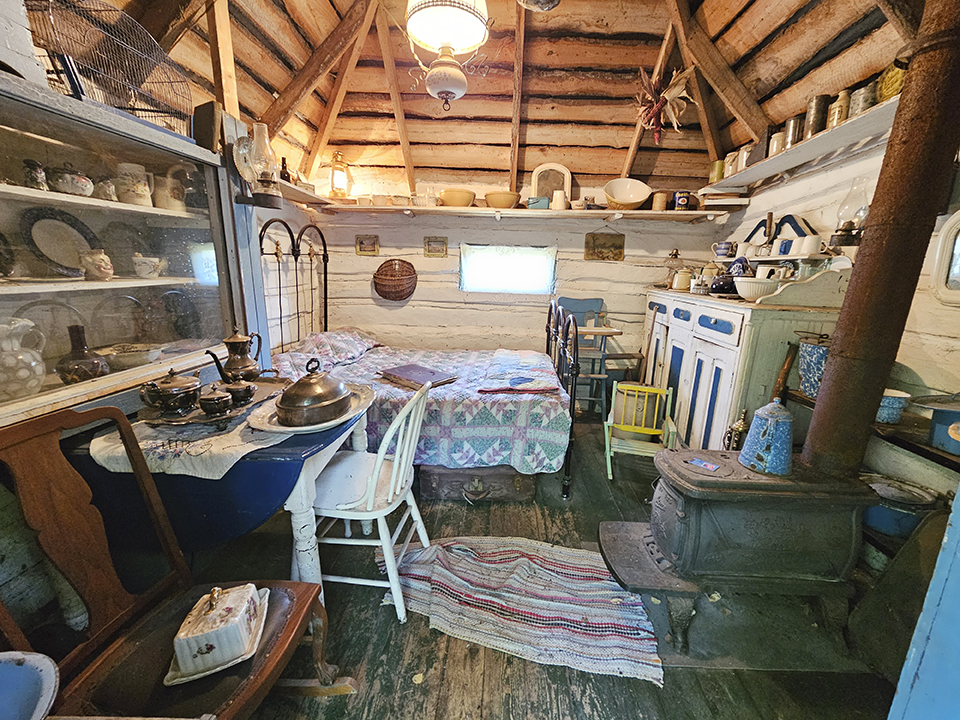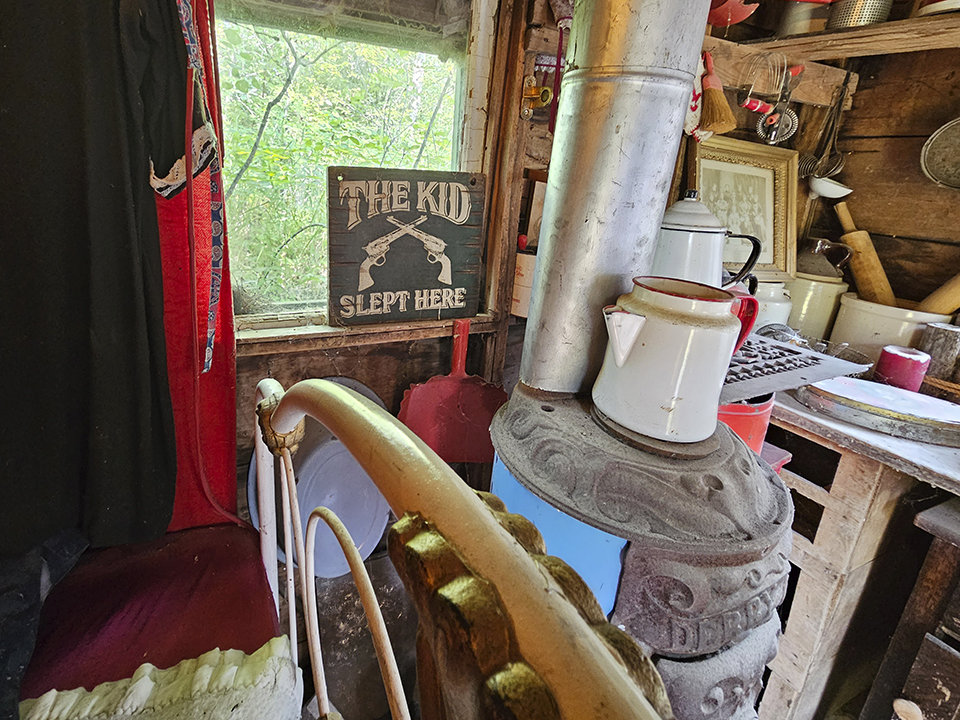 If you are an up-and-coming performer, there is even a stage you can rent to show off your talent. It's been a while since someone performed here and you will need to clear the brush, so the audience can see you on stage.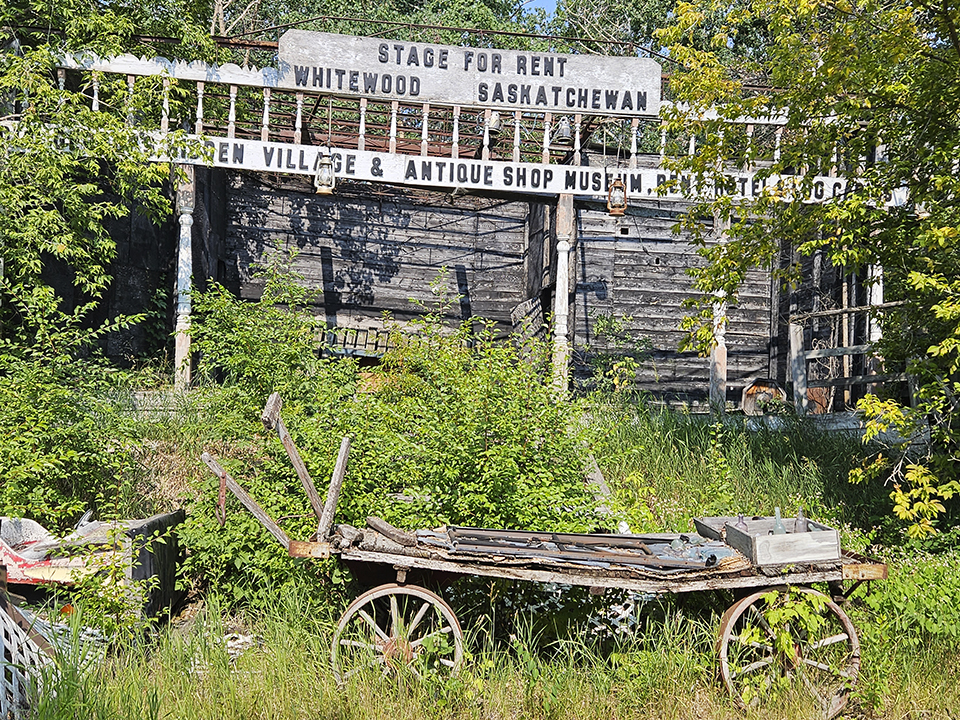 The Museum
Once I toured the buildings out back, I made my way inside the house. I was greeted by George, wearing his old, weathered cowboy hat and buckskin jacket. He looked like a character out of an old Western movie. George asked me to sit down and make myself comfortable, then proceeded to tell me the history of the house and how he came to own it and convert it into a museum.
As what happens eventually with all of us, Father Time is beginning to creep up on George. Now in his late seventies, he is having a difficult time maintaining his museum and village. Some of the buildings in the Hidden Village have fallen in disrepair and their contents are becoming exposed to the elements. It would be nice to see something happen where George's collection can be preserved before it's too late.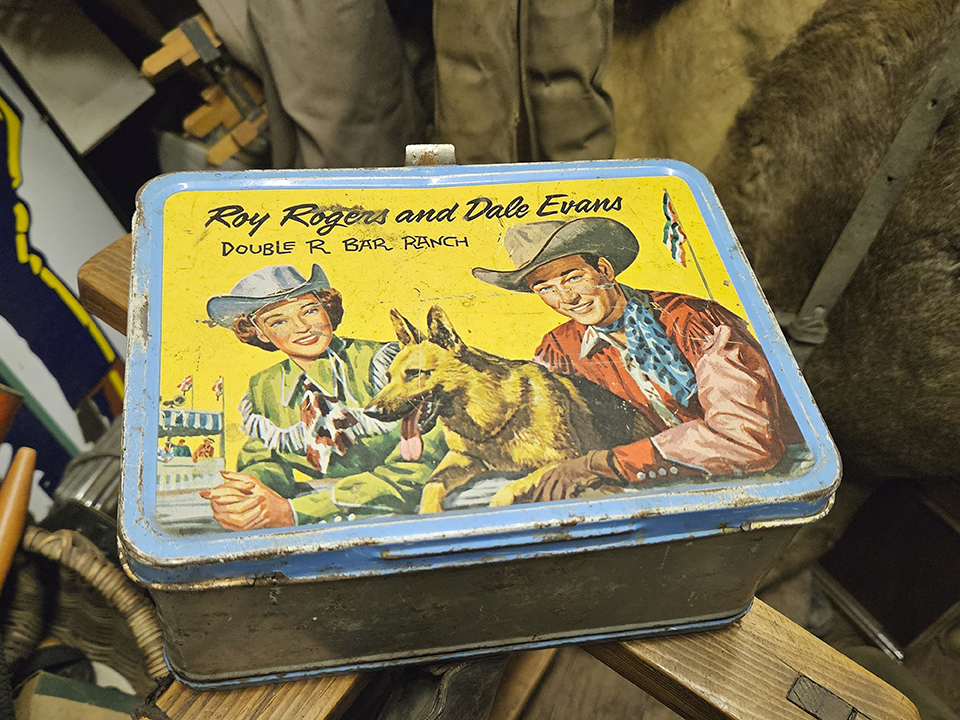 Despite George's advancing age, he still has a strong passion for collecting. Before saying goodbye, George showed me an old egg beater he recently found at a garage sale and pointed out where he was going to display it in his kitchen. He also asked me to keep a lookout for a certain Hudson's Bay Tea tin that he would like for his collection. And if I ever come across two stoneware ginger beer bottles manufactured in Medicine Hat, he said to keep him in mind for one of them. Like a lot of serious collectors, George usually doesn't sell anything, but mentioned he would be open to making a trade. I'll keep that offer in mind. There were a few things at Old George's Museum that caught my eye.