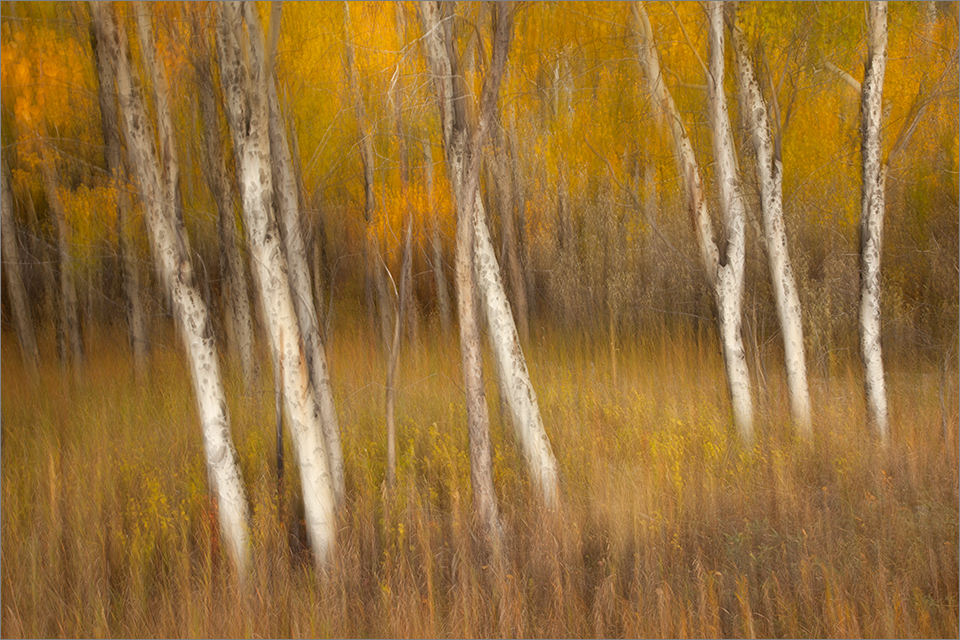 Recently, I've been trying my hand at creating blurred, impressionistic-style images using Intentional Camera Movement, or ICM for short. Like all forms of photography, there's been a learning curve involved but I've been getting some interesting results of late.

In this technique, the photographer deliberately moves the camera during an exposure. The camera can be moved in any direction – horizontally, vertically, or diagonally. You can also move the camera in a circular, jiggling, shaking, or whatever random motion you wish. You might even zoom the lens in or out or simply move the camera forward or back. There are no rules. Slow shutter speeds up to several seconds are used, in order to blur the image while the camera is being moved. This type of photography requires a lot of trial and error, and patience. No two pictures are alike and you may have to take hundreds of exposures to get one or two images that look good.
These images can have a dreamy, painterly quality to them. On some photos, the subject matter might be blurred but remain recognizable. In others, everything might be transformed into unrecognizable abstract shapes.
Landscapes and waterscapes with strong vertical or horizontal lines, and scenes containing colorful vegetation, flowers, and trees are perfect for ICM photography.
At first, my ICM images were anything but artistic or creative. They were blurred alright but it looked like the photos were overexposed, out-of-focus mistakes. Once I started concentrating on composition, and experimented with different shutter speeds, while varying the speed and direction of my panning motion, I gradually began to see an improvement. Being able to view the images instantly on the back of my camera was helpful, as it allowed me to make adjustments between shots.
ICM images are highly subjective, and whether or not you like them is a matter of personal taste. I'm one that finds them interesting and pleasing to look at. What about you?