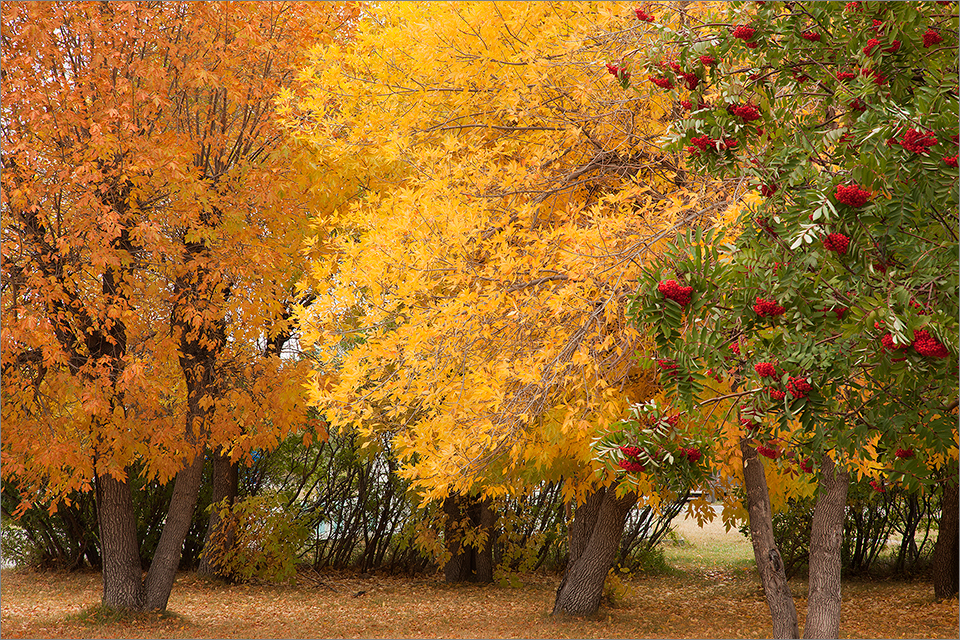 Autumn is the most colorful and spectacular time of year in southwest Alberta. In early September, the mountains and foothills begin to transform from one season to the next. Within a couple of weeks, the surrounding landscape becomes illuminated in shades of red, yellow, orange, and gold. Bathed by the sun's warm rays during the day, and chilled by freezing temperatures at night, the colors of autumn become more intense with each passing day.
Rich, vibrant colors will blanket the countryside for a month, providing plenty of opportunities for color gazing and photography.
By mid-October, nature's brilliant color palette will begin to weaken and wane. Although colors will have peaked by then, there can still be lots of things to photograph. Here are a few scenes I captured over the past several weeks, prior to our recent snowfall.