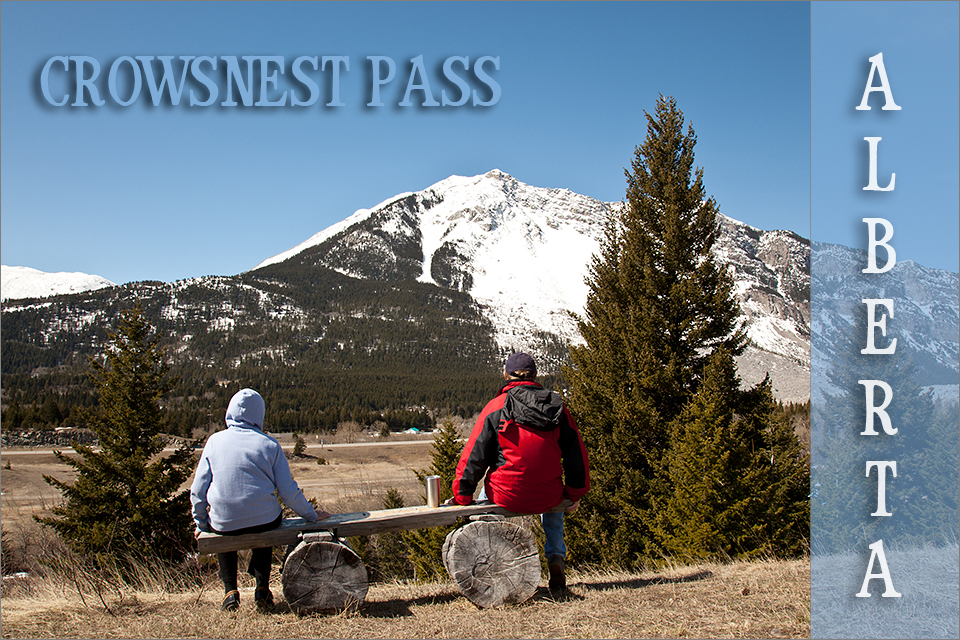 In early March, I posted an article here on how it was approaching the time of year when anglers were beginning to plan their fishing trips for the coming season. Much has happened around the world since that post. A lot of plans, not only for fishing, have been put on hold, at least for the time being.
Although it appears some restrictions in Alberta will begin to ease shortly, we are still a ways off from being able to fully enjoy some of the things we were accustomed to doing, prior to COVID-19 making its unwelcome appearance around the globe.
The log bench in the photo above was constructed a number of years ago by Ernie and Glen of Bellevue. It's within easy walking distance of their homes. During the summer months, the two friends often spend time here in the evenings, enjoying the scenic views of the Crowsnest valley, with Turtle Mountain and Frank Slide, nearby. A couple of weeks ago, Carol and I visited the bench for a few minutes.
Highway 3 can easily be seen from here. It's not as busy these days but I'm sure traffic will pick up soon enough. People will once again return to Crowsnest Pass to fish, hike, camp, golf, cycle, ski, explore, and visit.
What's certain in these uncertain times is that there is hope and promise for the future. There are brighter days ahead. Of this, I'm sure.