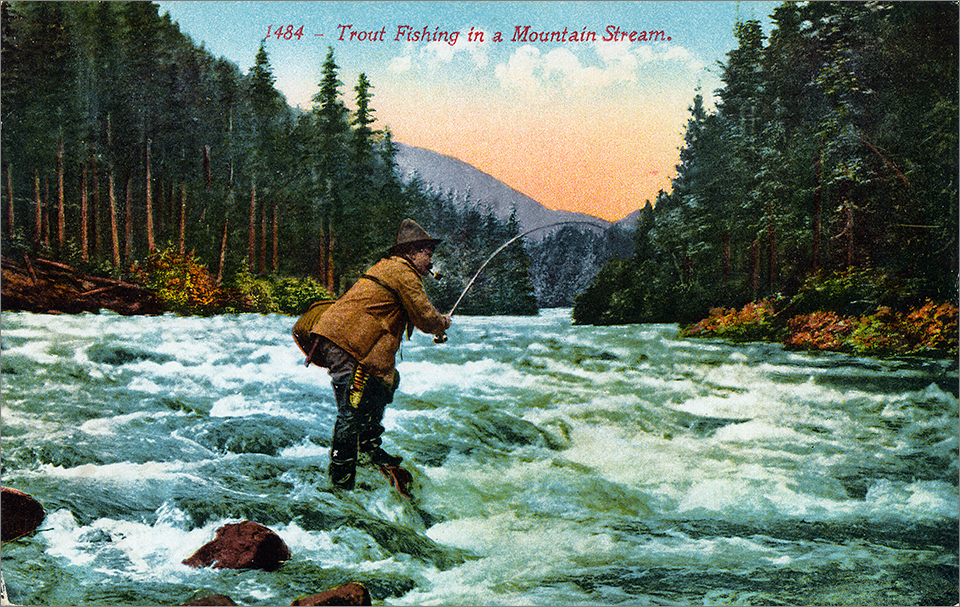 It's that time of the year when anglers are beginning to plan their fishing trips for the coming season. For some people, these excursions will occur close to home, while others may be looking at traveling further afield. The Internet is full of information on fishing destinations around the world. Researching these locations online and communicating with other anglers via email and through social media can make trip planning a lot easier, especially when visiting an area for the first time.
A century ago, reliable, up-to-date information was hard to come by and it wasn't as easy for anglers to learn where to travel for some of the best fishing. Back then, you had to glean as much information as you could from magazines like Field & Stream and Outdoor Life, or by reading articles in the outdoor columns of newspapers. The same newspapers would frequently contain advertisements placed by various resorts, hotels, and guiding companies promoting the fishing opportunities available to their guests.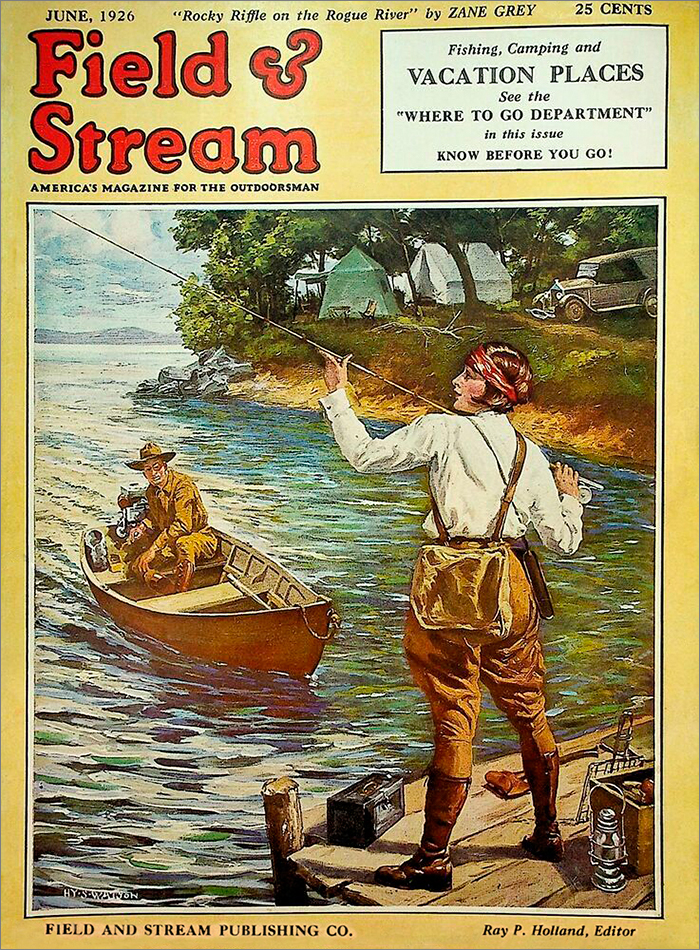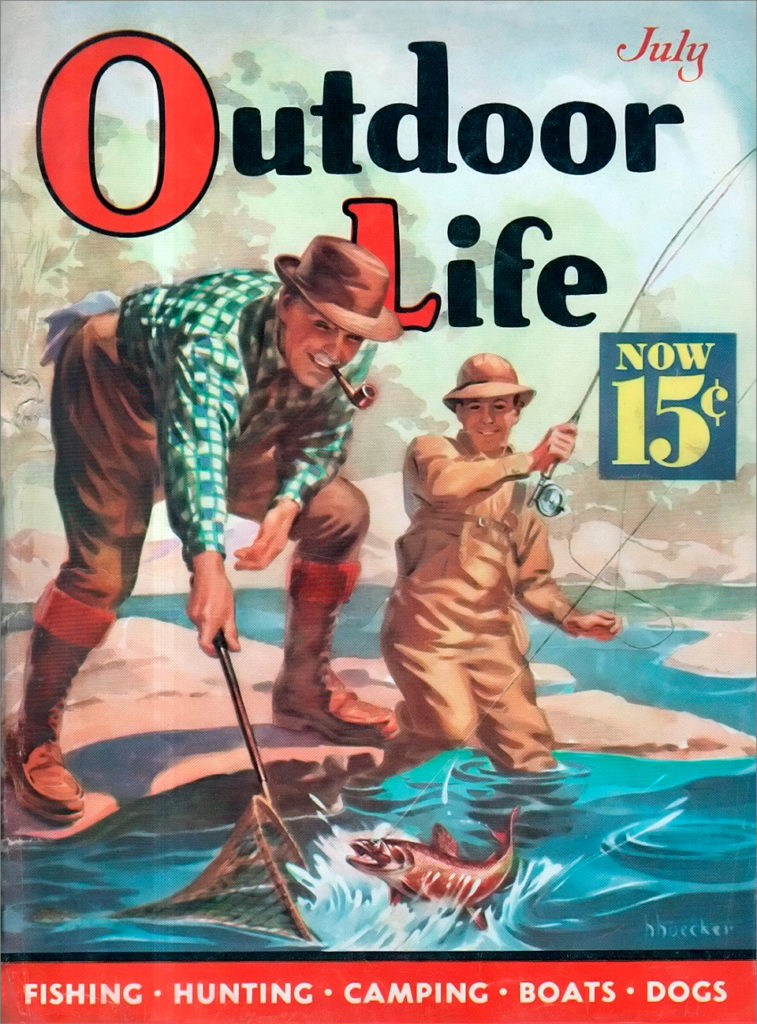 If someone you knew was away on a trout fishing vacation, you may have received a postcard in the mail from them, such as the one pictured at the top of this post. It was published by Edward H. Mitchell of San Francisco, circa 1910, and shows an angler fishing on the Skykomish River which flows through the Cascade Mountains in Washington. If receiving a postcard like this wasn't enough to pique your interest in a trout fishing get-a-way to the mountains, an advertisement by a railway company, in the form of a travel poster or brochure, would certainly do it.
Canadian Pacific produced more than 2,500 lithograph and silkscreen posters, from the 1880s until the 1970s. Upon completion of their Canadian transcontinental railway in 1885, the company would go on to own luxury hotels and resorts, ocean liners, cargo ships, and an airline. By the 1930s, the company was advertising itself as the "World's Greatest Travel System." Their posters were displayed in Canadian Pacific offices and travel agencies worldwide. They produced a number of travel posters promoting Canada as a fishing destination and commissioned some of the best artists of the time to create the artwork. Original Canadian Pacific posters are highly collectible today, often fetching thousands of dollars apiece.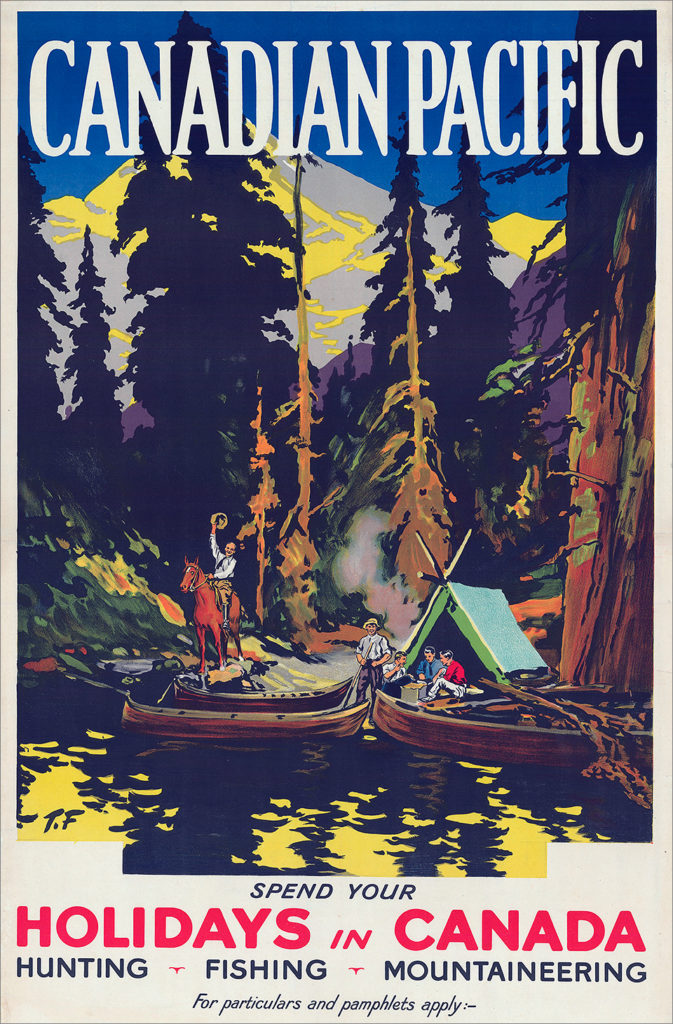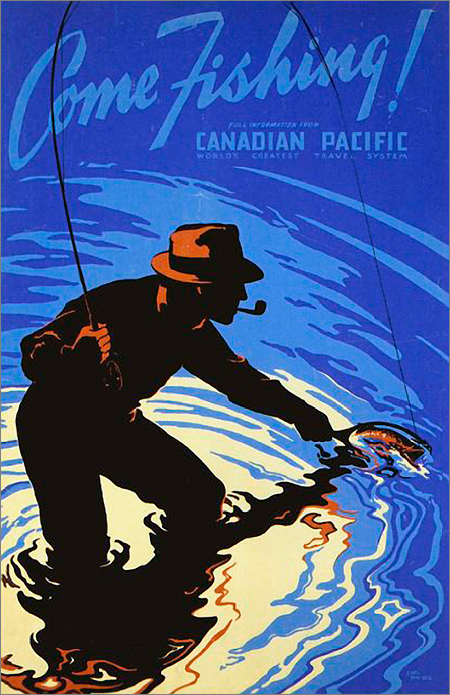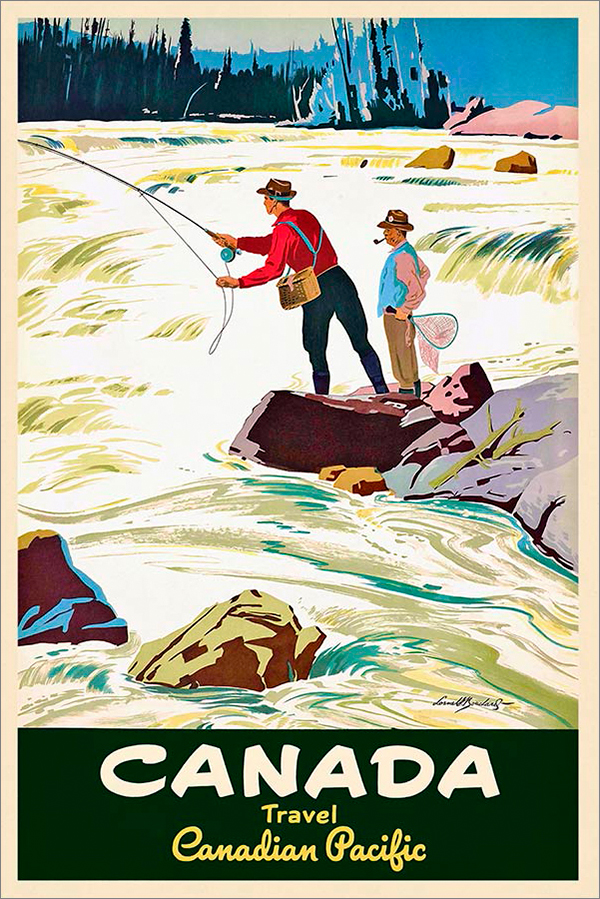 Article References & Credits
Posters of the Canadian Pacific by Marc H. Choko & David L. Jones
Canadian Pacific – Connecting Canada
Photos
University of British Columbia Library – The Chung Collection:
Canadian Pacific Railway travel posters (1926, 1934, 1942)
Postcard:
Trout Fishing in a Mountain Stream – VB Collection