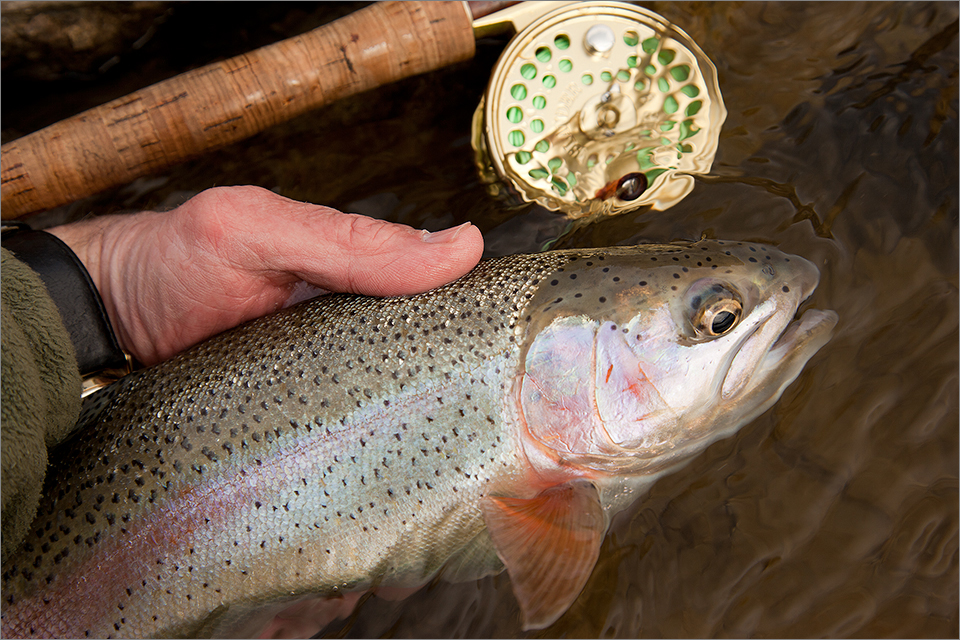 I spent a few hours yesterday afternoon fishing for rainbow trout on my home stream, the Crowsnest River. The west winds made casting a little challenging at times but it was a great day to be on the water, nevertheless.
Spring-like temperatures over the past week or two have helped melt the last of the ice covering the river. There are still a few ice shelves clinging to shore in certain places, along with patches of snow here and there, but they did not pose any problems. The river was quite clear, with a good three feet of visibility. Although flows are up a bit, I was able to wade and found numerous places where I could easily cross the river. There wasn't much in the way of insect life around, other than a few adult midges. Not enough to get trout to feed on the surface. Too windy, I suppose. Maybe next time.
If you can't catch trout on dry flies in early spring, you have to learn how to fish below the surface. Bead-head nymphs can be very productive this time of year, particularly when dead-drifted along the stream bottom. I don't mind this kind of fishing, especially if I can catch a fish or two.