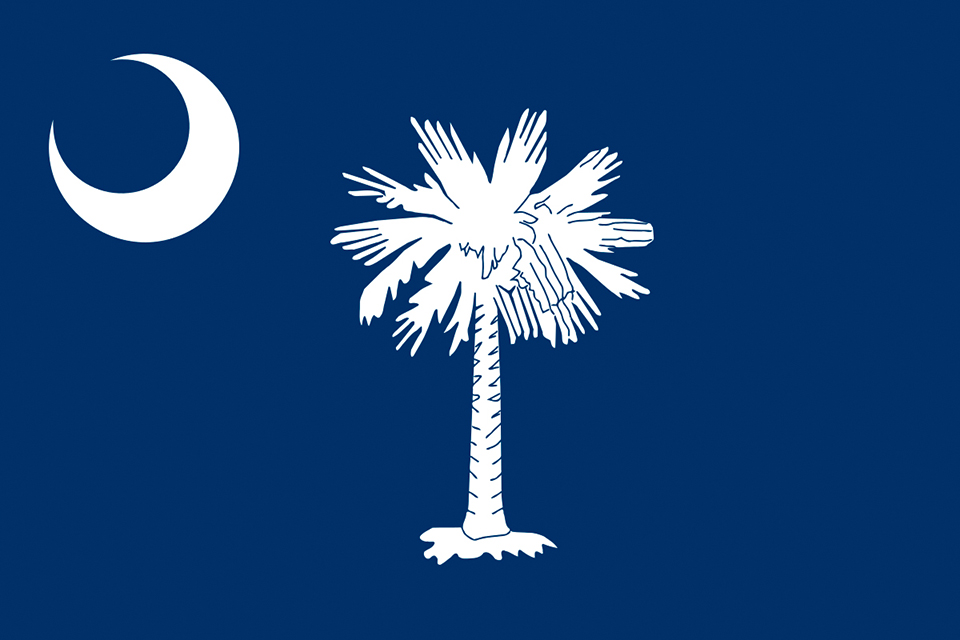 Several weeks ago, Carol and I had the opportunity to travel to South Carolina to celebrate Christmas and the New Year with family. It had been ten years since we last visited the Palmetto State together and it felt great to return again.
We spent most of our time in Mount Pleasant and Charleston but also visited the Isle of Palms, Sullivan's Island, and Folly Beach. I was also able to spend a day on the Ashley River, fishing for redfish. Corrie Anne and Robbie were our gracious hosts and tour guides.
The weather was on our side the entire trip and we enjoyed temperatures that reached 24°C (74°F) – balmy by our standards for this time of year.
We did a lot of fun things over the course of nine days. Here are some of the highlights of our trip.
Fishing
This was not a fishing vacation as such, and getting out on the water was not at the top of the list of things for me to do. As it turned out, though, fishing was one of the first activities I did upon arriving in South Carolina.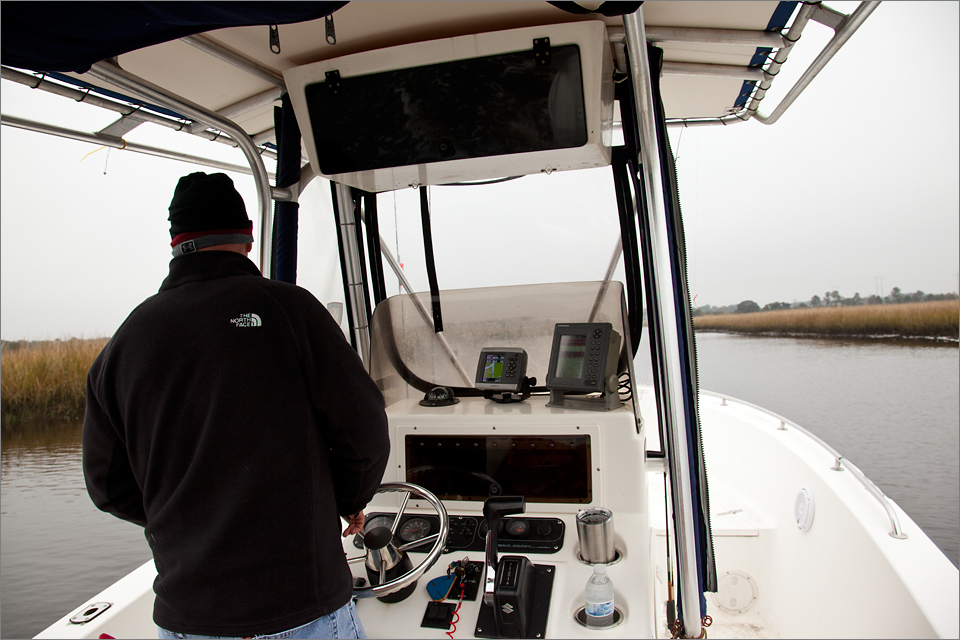 Robbie is an avid angler and knows some of the best places to fish around Charleston. He invited me on a day trip aboard his boat, Jus 4 Fun. We headed up the Ashley River, not far from where it joins up with the Cooper River, before emptying into Charleston Harbor. The Ashley provides great angling for a variety of fish species, including redfish. I had packed my fly rod, reel, and some flies, along for the trip, just in case I was able to go fishing.
Even during high tide, Robbie's boat is a bit too large to venture into the shallow flats and marshes, where opportunities for catching redfish on a fly are best. This meant we had to do most of our fishing in the deeper main channel. When we arrived at one of Robbie's favorite spots, it didn't take long for him to catch a redfish, then another. Robbie was spin-fishing, using live shrimp for bait. I stuck to my guns and tried a variety of streamer patterns, but to no avail. Three hours later, the score was 8-0, with Robbie in the lead. With time running out, I grabbed one of Robbie's spare boat rods, while he baited my hook with a shrimp. I tossed the rig into the water and watched the large float as it drifted in the current. A couple casts later, the float dipped under the surface, and when I lifted the rod tip, I was into my first-ever redfish. I managed to catch one more before it was time to call it a day. Thanks to Robbie, I was able to check another game fish off my bucket list.
Shopping
We did our fair share of shopping during the trip, though it was mostly window shopping. Our first stop was at the historic City Market in Charleston, where we browsed through the wares on display by numerous vendors.
The market stretches four city blocks from Market Hall on Meeting Street, eastward to East Bay Street. Established in the 1790s as a place for farms and plantations to sell produce and beef, today the City Market serves as a place where you can purchase souvenirs, jewelry, and other local items, including beautifully hand-crafted Gullah sweetgrass baskets. Market Hall, constructed in 1841, serves as the western entrance to the attached market sheds. Today, the hall is home to the Confederate Museum.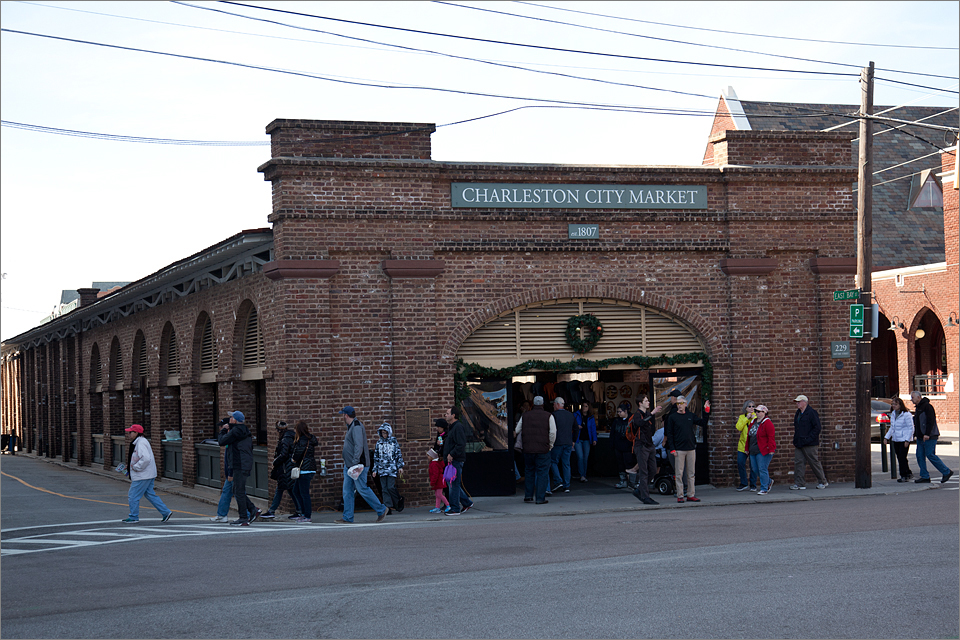 After our visit to the market, we stopped at a number of art galleries and antique stores on King Street. Later in the week, we visited some of the shops in Mount Pleasant and Folly Beach.
Dining Out
You can't go to South Carolina without patronizing some of the local restaurants and eateries, and we were able to do this a number of times. The food was great everywhere we went, whether it was quiche, a panini sandwich, or a bowl of soup at Café Framboise, located on Market Street in downtown Charleston, or fried shrimp and hush puppies at Fleet Landing Restaurant & Bar, along the city's historic waterfront.
Other tasty meals were enjoyed in Mount Pleasant at the Mainland Container Company – Kitchen & Bar (Ponzu chili Thai-style chicken wings, fries, & salad) and Page's Okra Grill where we feasted on southern fried chicken livers, shrimp & grits, and jumbo crab cakes.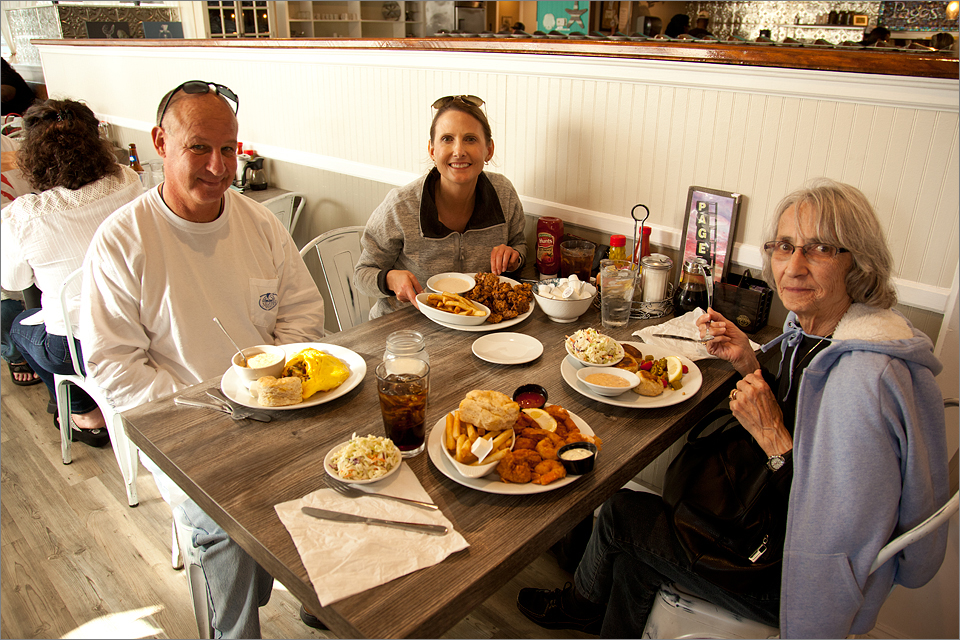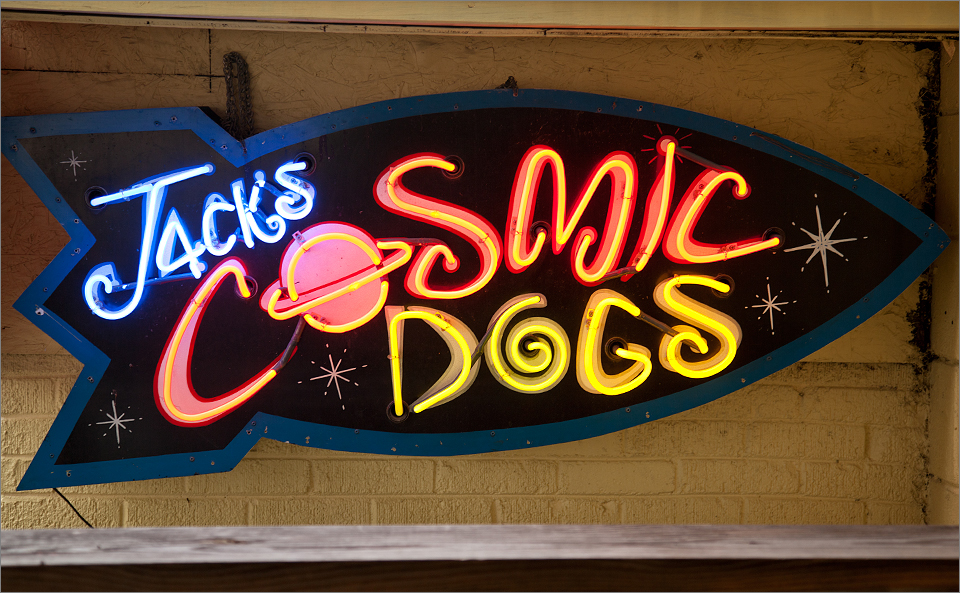 One of my favorite eateries was Jack's Cosmic Dogs, located on Hwy. 17 in Mount Pleasant. As you may have guessed, hot dogs are their specialty. They serve no less than 16 kinds of dogs, with various toppings. We stopped here on our last trip ten years ago and I was pleased to see they are still going strong as ever. I indulged myself in an Astro Dog, smothered with Jack's zippy onion relish and spicy mustard. I hope to return someday to sample a Johnny Dog or maybe a Rocket Corn Dog.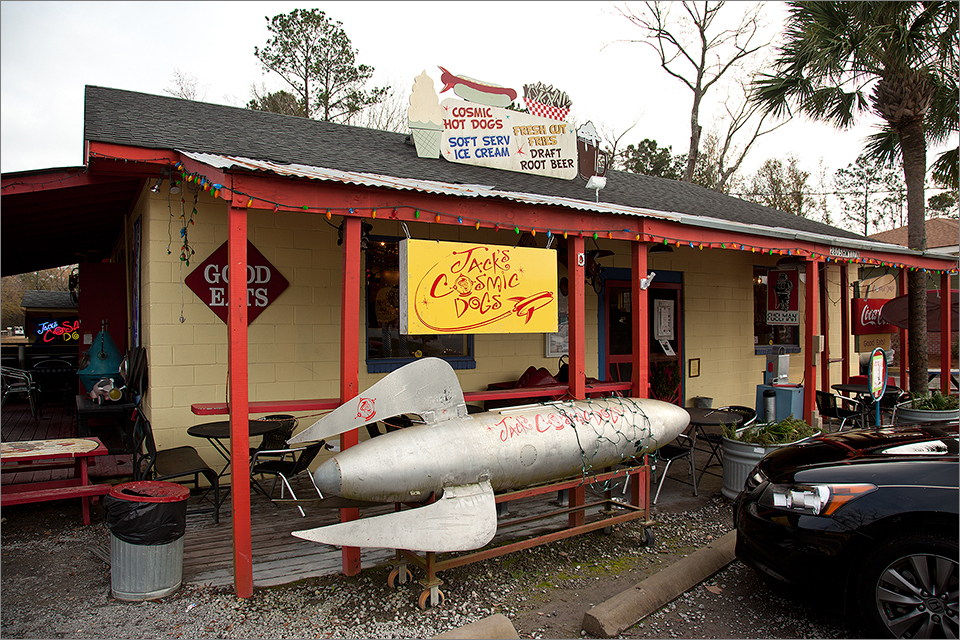 Home Cooking
Our best meals were ones that were home-cooked. At breakfast, Corrie Anne's French toast served with bacon-wrapped eggs was fabulous, and her rigatoni and Texas toast (4 helpings, thank you!) was delicious and filling.
Robbie prepared Hoppin John for dinner on New Year's Day. It's a traditional southern dish, consisting of black-eyed peas, rice, chopped onion, and bacon. It was served with collard greens, another first for me.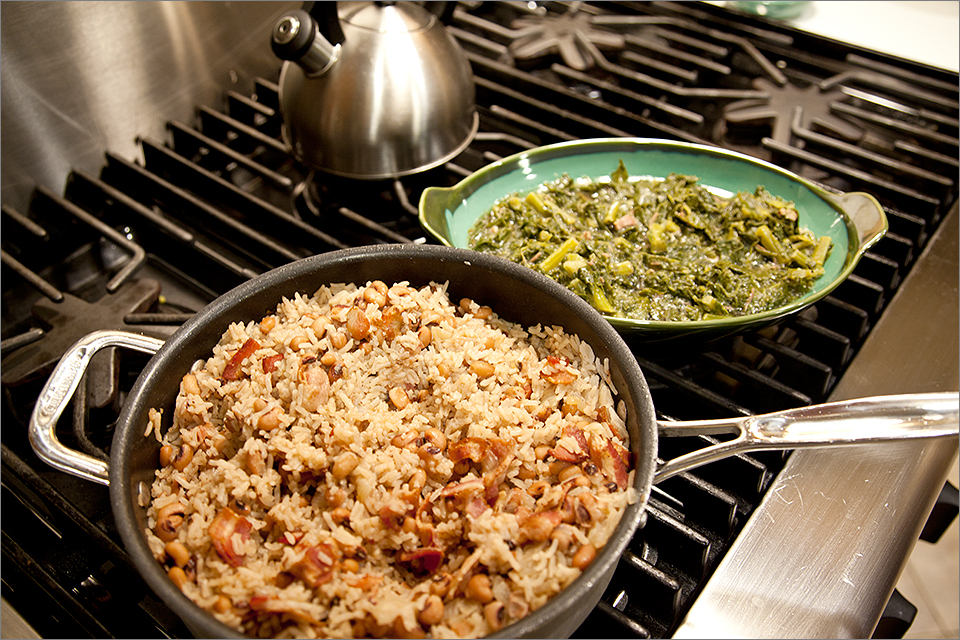 Next Time
In my next post, I'll wrap up with a few more photos and stories about other interesting things we experienced during our trip to South Carolina.
Article References & Credits
Photos
Image #1 – Wikimedia Commons (South Carolina flag)
Image #5, 6 – courtesy of Robbie Zetrouer