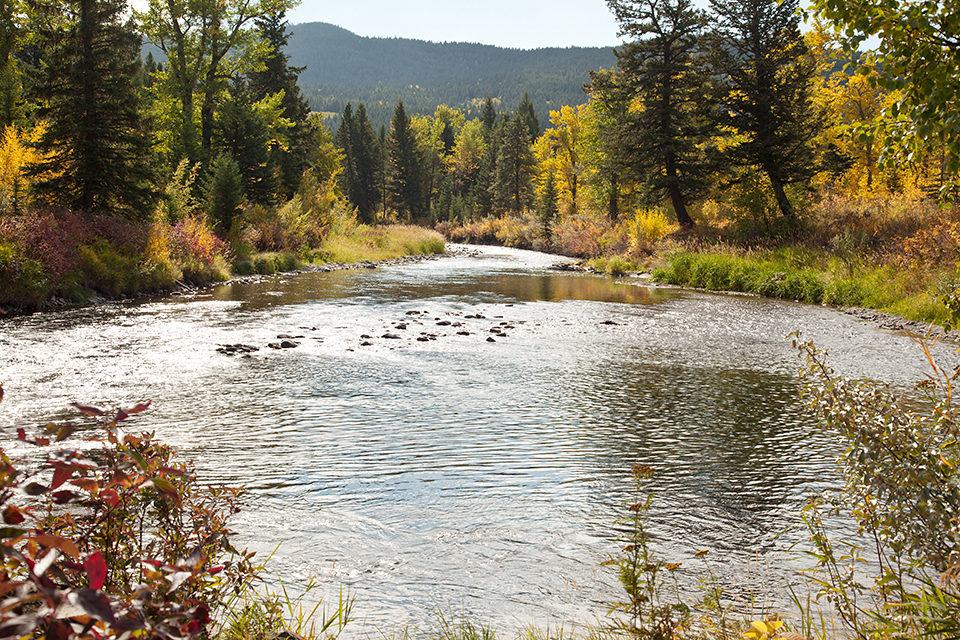 Autumn is my favorite time of the year to go fishing on our local trout streams. After Labor Day, there are fewer anglers on these waters. By the end of September or early October, you can often have the river to yourself.
Last Wednesday, I spent the better part of the day fishing the Crow. I covered a long stretch of water and never saw another person. It was a perfect day to be on the river. There was very little wind and temperatures reached a pleasant 14°C (57°F). The morning started with overcast skies, and I was hoping for an afternoon hatch of blue-winged olives. The skies cleared by noon and it became sunny and bright for the remainder of the day. There were only a few olives to be seen, here and there.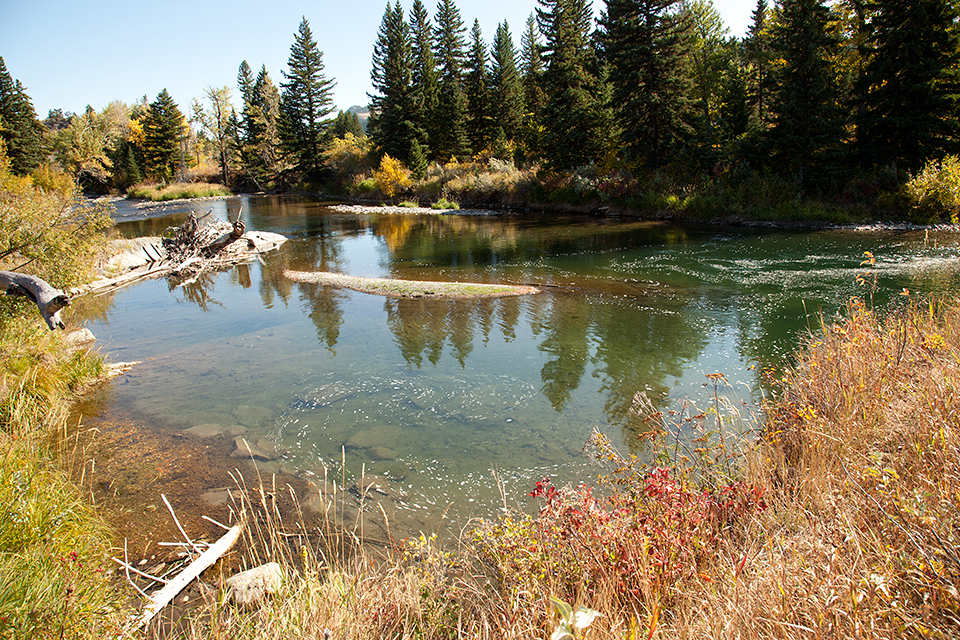 Late in the afternoon, I found a couple of large trout rising sporadically in a shallow back-eddy. The fish were skittish and I stayed behind some bushes along the streambank, so they wouldn't see me. Trout can be easily spooked when they are holding in these places. Sometimes, a bird flying overhead will be enough to cause fish to suddenly bolt back to the safety of deep water. A sloppy cast can have the same effect. I tried a few fly patterns, including some ant and beetle imitations, but the fish wanted little to do with them. After a half-hour trying to fool these fish, I raised the white flag and headed downstream, where the water looked more promising.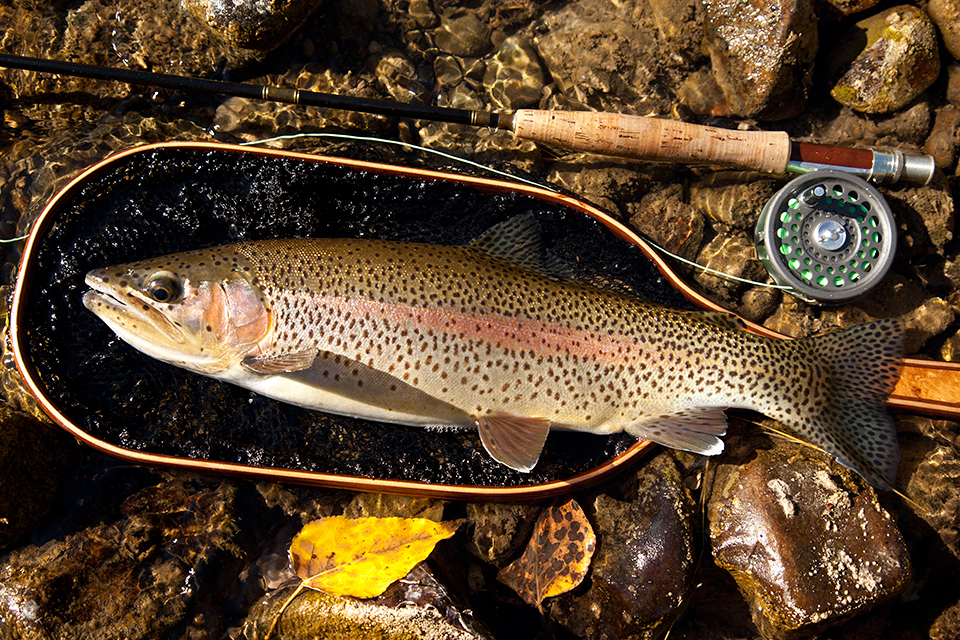 The river is in typical late-season condition – it's low and crystal-clear. The autumn colors are in their prime. It's a great time to be on the Crowsnest River right now.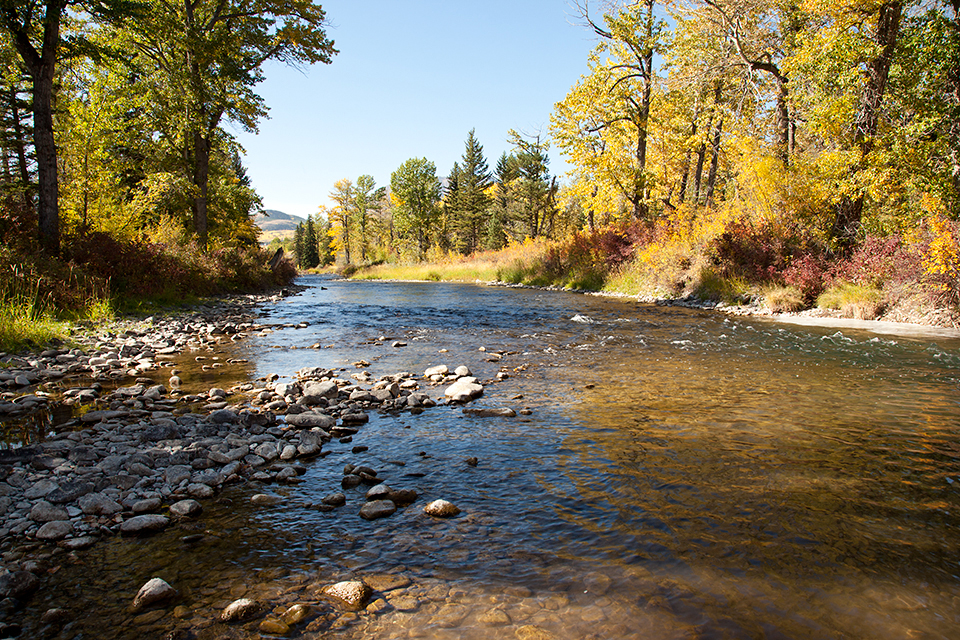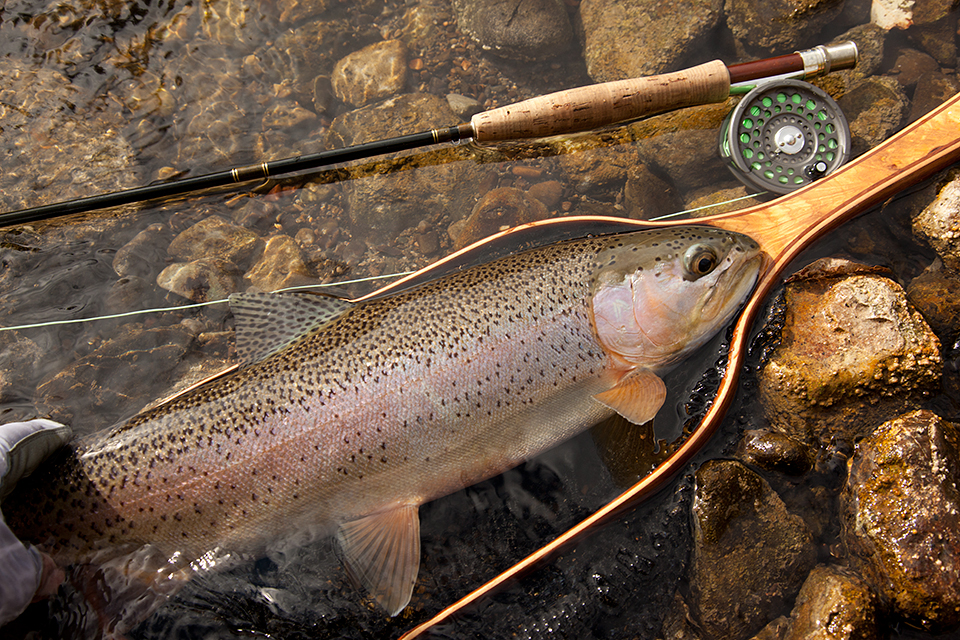 The fishing can be hit-or-miss this time of year. Weather can be a big factor. By this time last year, we had three feet of snow on the ground in Crowsnest Pass. Not this year, though. At least, not yet!