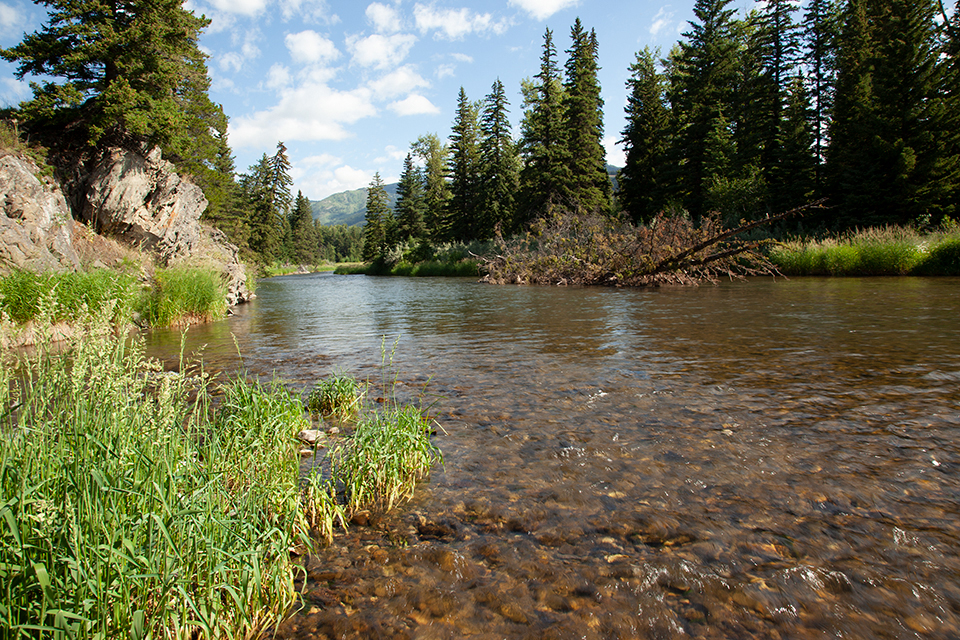 I went fishing on the Crowsnest River today. First time out in a while. When I went into my garage this morning to collect some of my gear, I noticed there were cobwebs on my wading boots. That's not a good sign. I've never seen this before. I guess it had been longer than I thought since I was able to wet a line. I laughed to myself, then brushed off the cobwebs and headed to the river.
The Crow is in great shape. Water levels are higher, compared to this time last year. It's good to see this. The river is still flowing from bank to bank in places. I was able to cross the river in quite a few spots but had to be careful.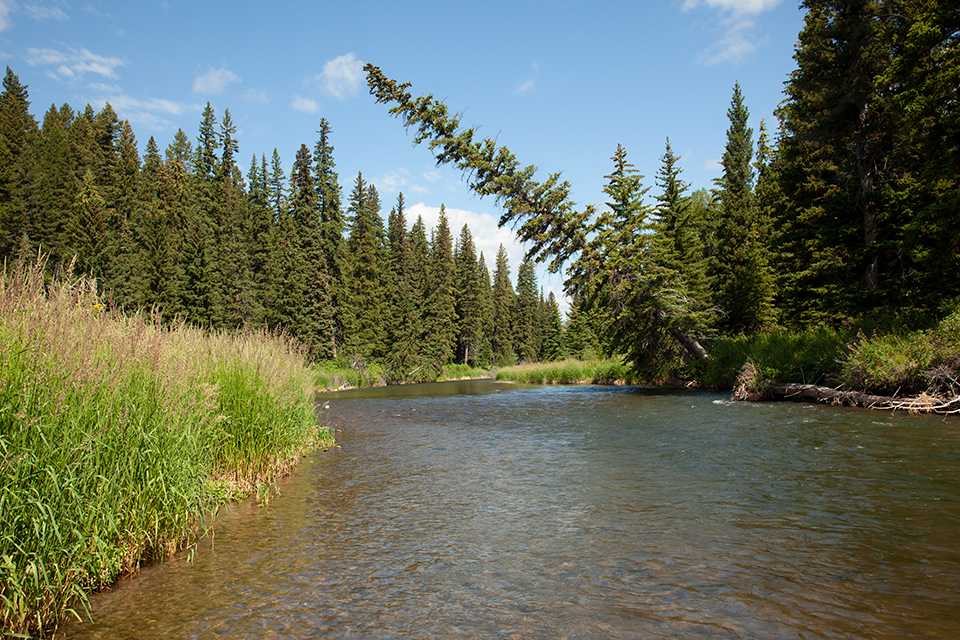 I couldn't have asked for a better day to be on the water. It was sunny and warm. There was barely any wind the entire day. That doesn't happen very often in the Crowsnest Pass. But best of all, I didn't see another angler all day. That doesn't happen very often, either, especially this time of the year.
The fishing was steady from the start. I had good success using a dry fly with a small bead-head nymph dropper. It was about a 50/50 split between fish taking dries and nymphs.
Caddisflies were fluttering along the banks in the morning and by early afternoon a few adult Yellow Sally and golden stoneflies could be seen flying over the water. There was not much of a hatch to speak of today, at least where I was fishing. I'm sure the bugs appeared this evening.
About half the trout I caught were rainbows, the other half were browns. The fish are fat and healthy-looking. They are eating well.
I had an enjoyable time on the Crow today and managed to catch some trout. I also missed my share of fish today, too, but that's what happens when you find cobwebs on your wading boots.