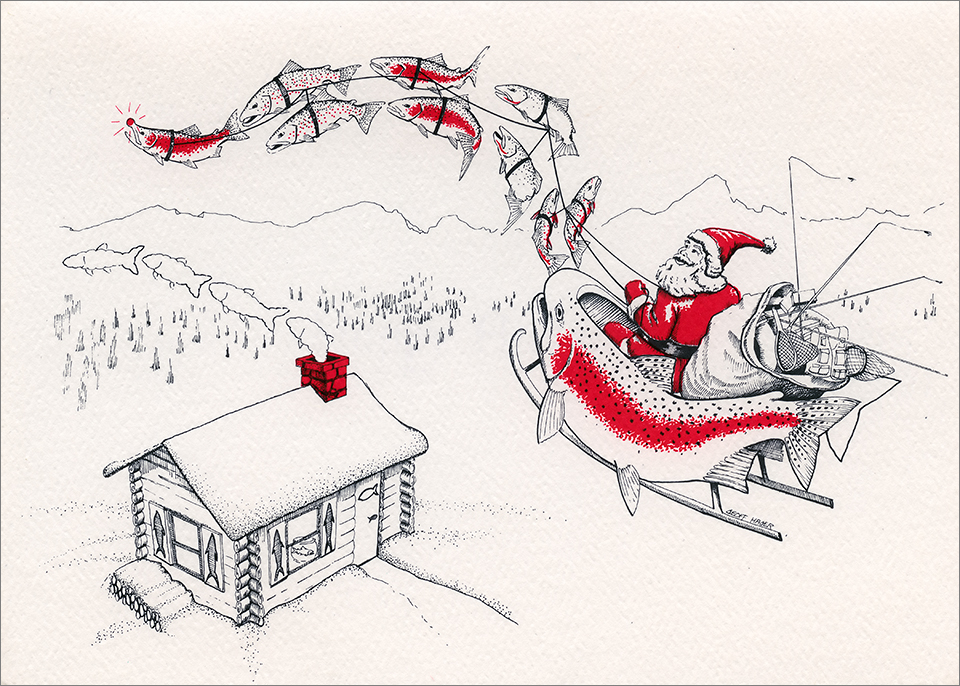 It's going to be a different Christmas this year, to be sure. Things will be a lot quieter than what we are accustomed to. Most of us will be staying at home with members of our household. I suspect a lot of people will be celebrating Christmas dinner with their families over FaceTime, Skype, and Zoom. It's a good thing Santa is immune to the pandemic and has been provided world-wide clearance to make his rounds, come Christmas Eve.
Let's hope by this time next year, we'll once again be able to celebrate the Christmas season with family and friends. I'm optimistic this will happen. With only a couple of weeks left in 2020, we are starting to see the light at the end this long, dark tunnel. In some ways, Christmas has come a bit early this year.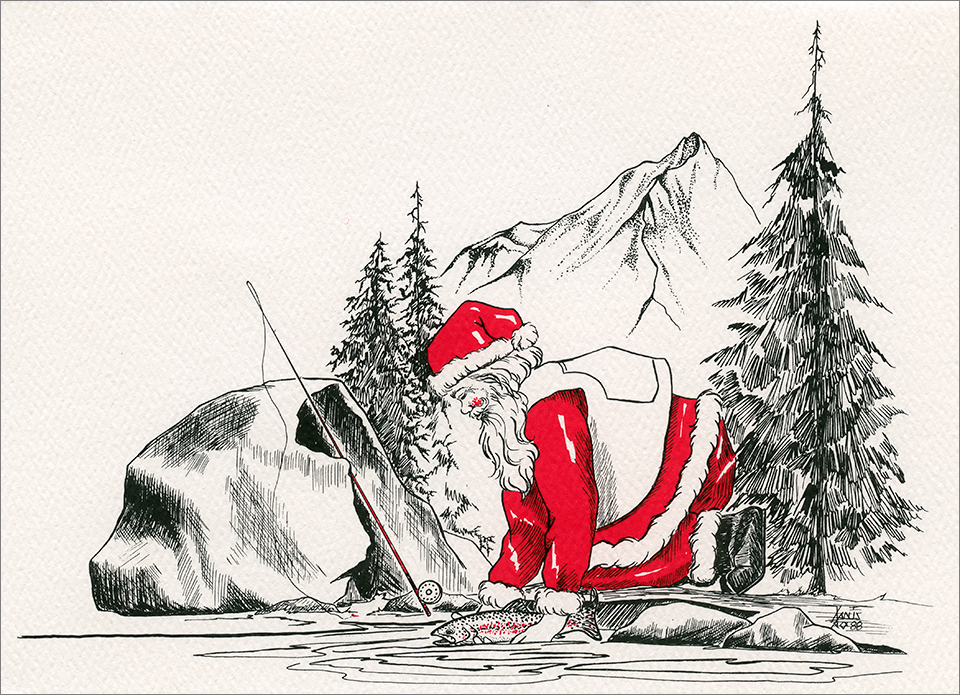 I understand Santa will be stopping by Crowsnest Pass right after he makes his last delivery on Christmas morning. It's been a year since his last visit here. I hope to spend a few hours fishing alongside him on the Crow. He always out-fishes me but that's okay.