Bouldering has become an extremely popular activity in the Frank Slide. On any given day, you will see multiple groups of people hiking into the vast expanse of the slide in search of limestone boulders to test their climbing skills. On their backs, they carry padded foam mats – crash pads, to be placed at the base of the boulder. It's the only form of protection from injury they have, should they fall. This type of free climbing is made without the use of ropes or harnesses.
Several days ago, I was driving along the Old Slide Road, between Hwy. 3 and Turtle Mountain, when I noticed three people climbing a large sheer face boulder about 5 meters (16 feet) in height. I found a place to park close by, then scrambled up a jumble of rocks to reach them, camera in hand.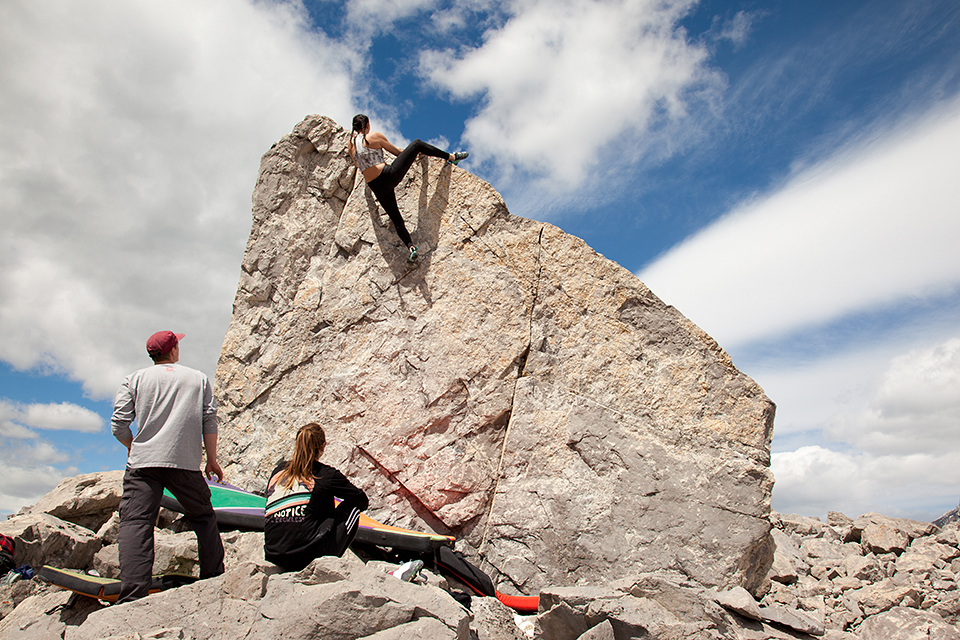 The trio, Kristine, Elise, and Sven, were very friendly and more than happy to talk with me. I knew the boulder they were scaling likely had a name, as I discovered last summer while photographing another group of climbers. They had explained to me that the bouldering community has named hundreds of boulders in the slide. It turns out this particular boulder is called the Prow.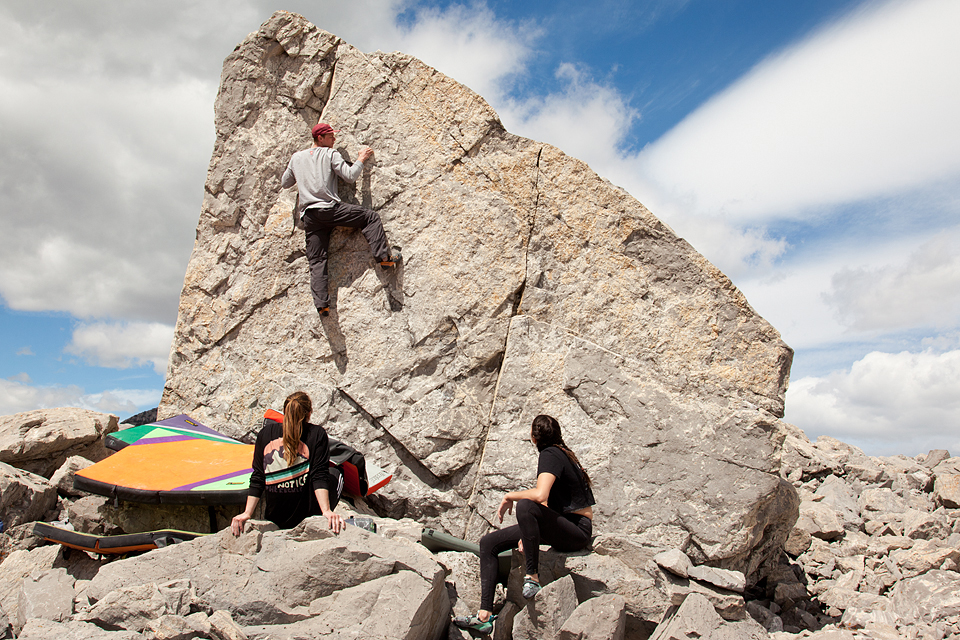 Most boulders like the Prow have several routes (problems) you can take to reach the top. The problems have ratings assigned to them, based on their difficulty. The ratings range from V0 (beginner) to V17 (professional). The problems have names of their own. One that I like is called, Pain for Pleasure. With a name like that, it must be challenging.
There is a smartphone app available that climbers use to locate the various boulders in the slide. The app also provides photos showing the problems. Facebook is another place to find information on bouldering in the Frank Slide and YouTube has some excellent videos.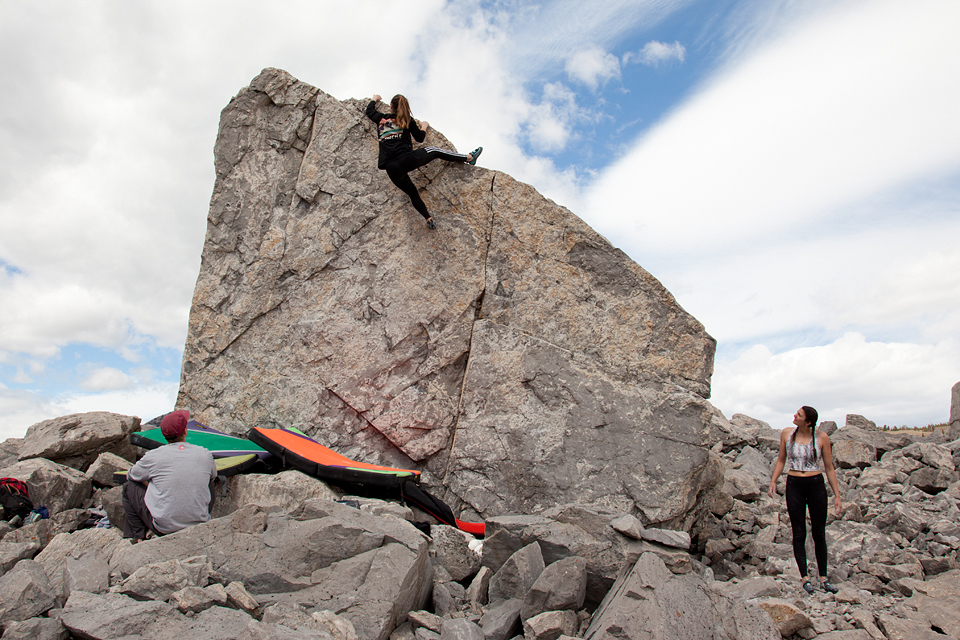 I spent about twenty minutes photographing the young climbers while watching their technique. They were extremely agile and used every crack, crevice, and toehold to their advantage. I was impressed – they made it look easy. I can see where being tall and having long limbs is an asset in this sport. I don't have these physical attributes but if I was a few years younger, I would probably give it a go anyway. Well, maybe not!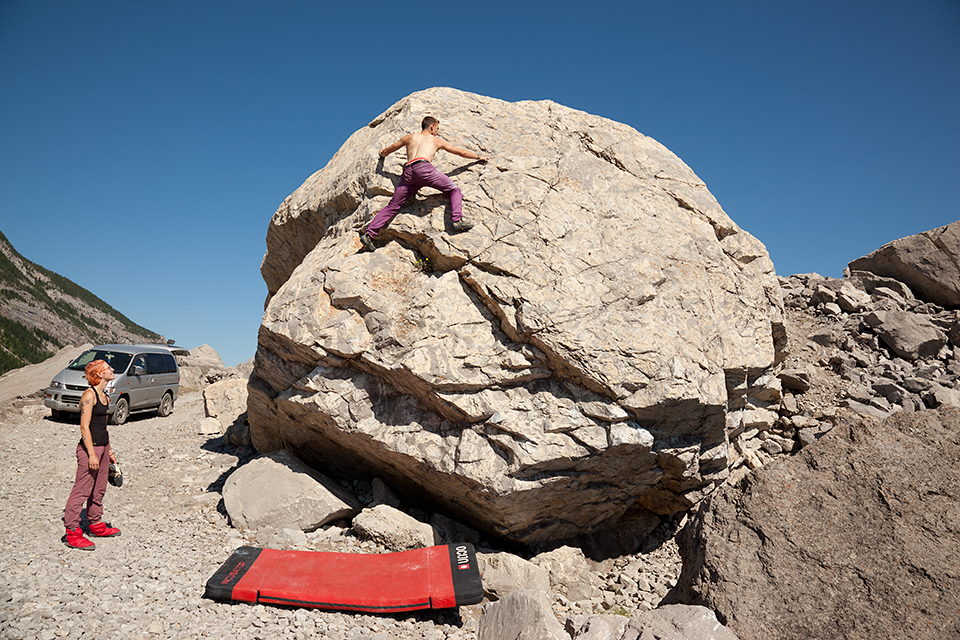 Final Thoughts
Bouldering is yet another example of an environmentally friendly recreational activity available in Crowsnest Pass. Sometimes, we don't realize how many things are available for us to do around here. It's easy to take things for granted and we can become jaded living in a place such as this. When I see the enthusiasm of people, especially young people, participating in something they are passionate about in Crowsnest Pass, it makes me appreciate this place, even more.