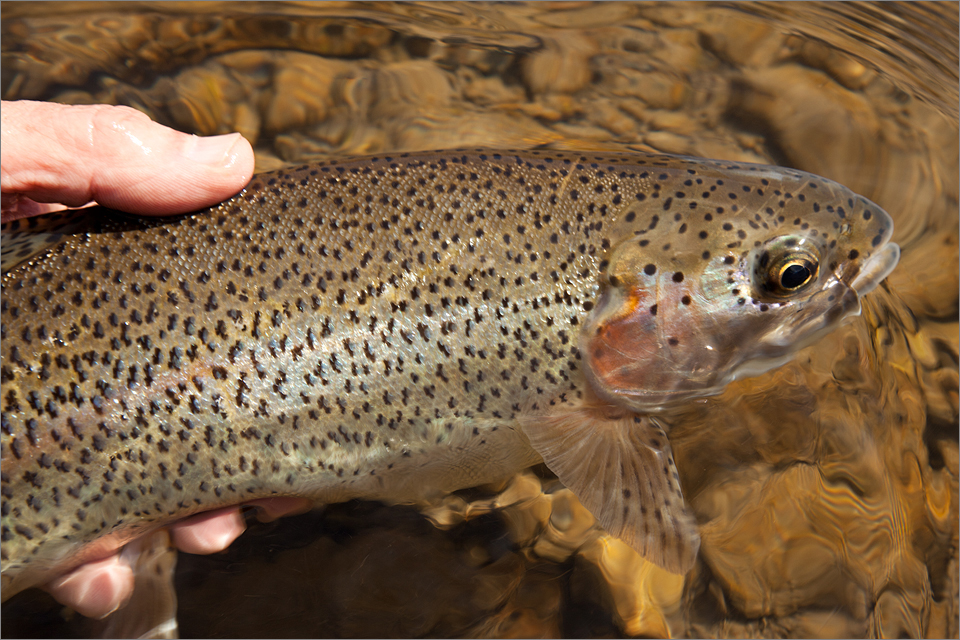 I spent a few hours fishing the Crowsnest River on Monday – the first time out for me this spring. It was a perfect day to be on the water. There was barely a breeze and by early afternoon the temperature had climbed to 12°C (54°F).
In some places, there are still a few ice shelves lingering along the banks. Otherwise, the river is virtually ice-free. Patches and pockets of snow are found here and there, mostly in sheltered gullies and on north-facing hillsides.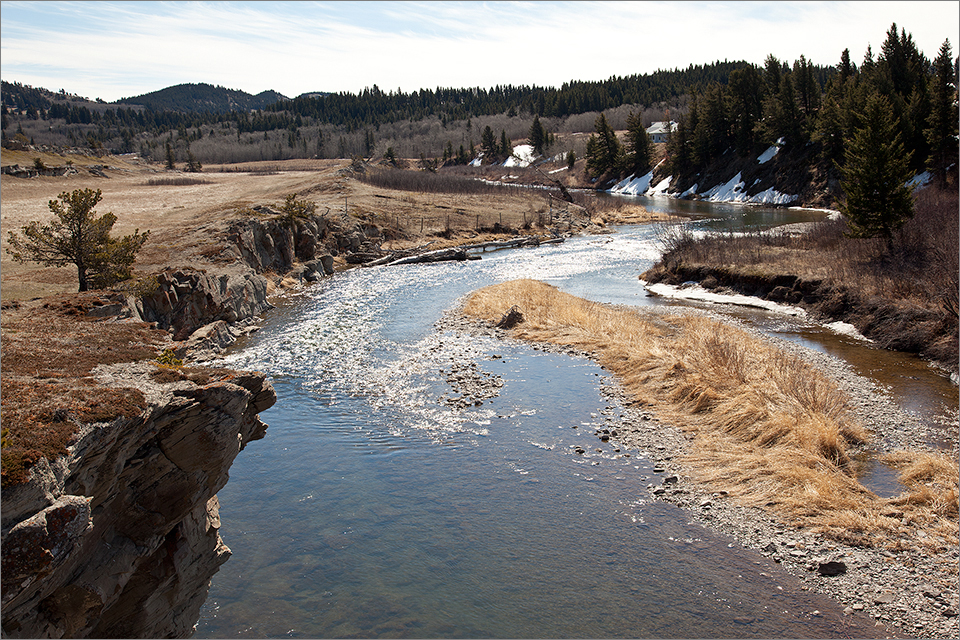 The river is low – normal for this time of year. I had no problem wading and there were lots of places where I could cross from one side to the other. Water levels will begin to rise over the next few weeks, as the mountain snowpack starts to melt and the spring rains arrive. There should be some good fishing opportunities between now and runoff.
There were signs of spring all around. While walking to the river, I noticed numerous prairie crocuses sprouting from the ground. By the end of the afternoon, some had opened their petals. There was a ruffed grouse nearby, drumming loudly, trying its best to attract a mate. Several pairs of Canada Geese were seen along the river. Perhaps, they were scouting for suitable nesting sites. Other birds, including robins and bluebirds, have been back for a couple of weeks. Soon, they will also be nesting.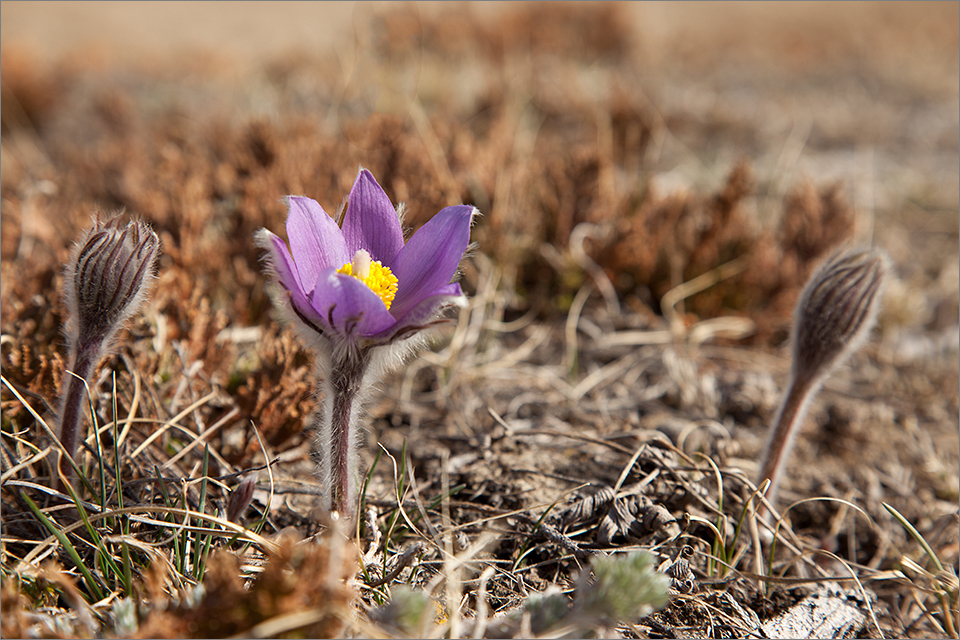 It's about the time of year where rainbow trout begin to spawn in the river. I checked a few places where I've seen fish on redds (spawning beds) in the past, but there was no sign of anything happening yet.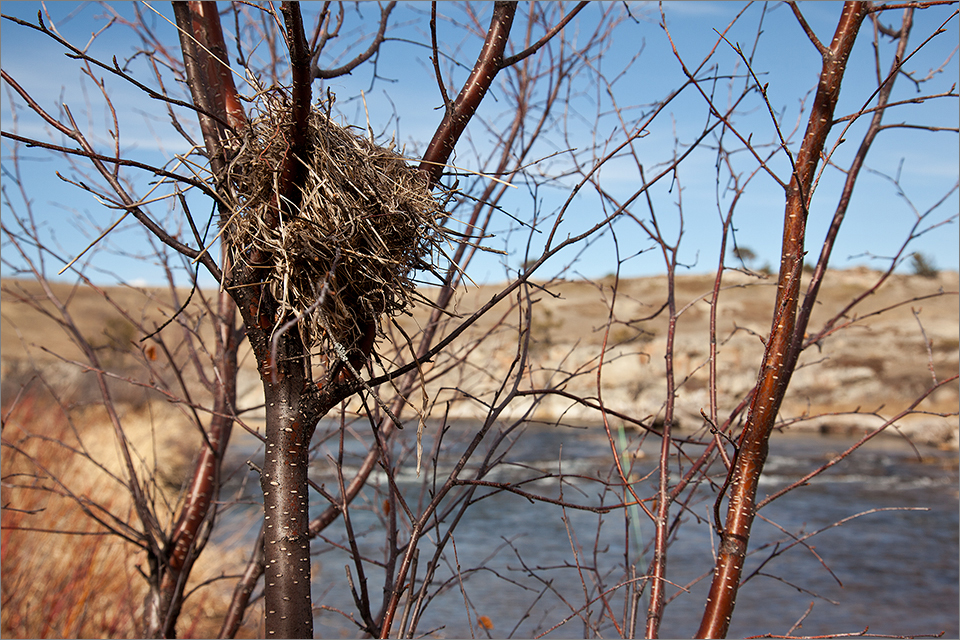 I covered quite a bit of ground, in order to reach a couple of places I like to fish early in the season. In the first spot, I landed two decent rainbows, between 15-16 inches, and lost one that appeared larger. Naturally, the big ones always get away!
Shortly after, another fly angler approached me from downstream. We chatted for a few moments before he continued on his way.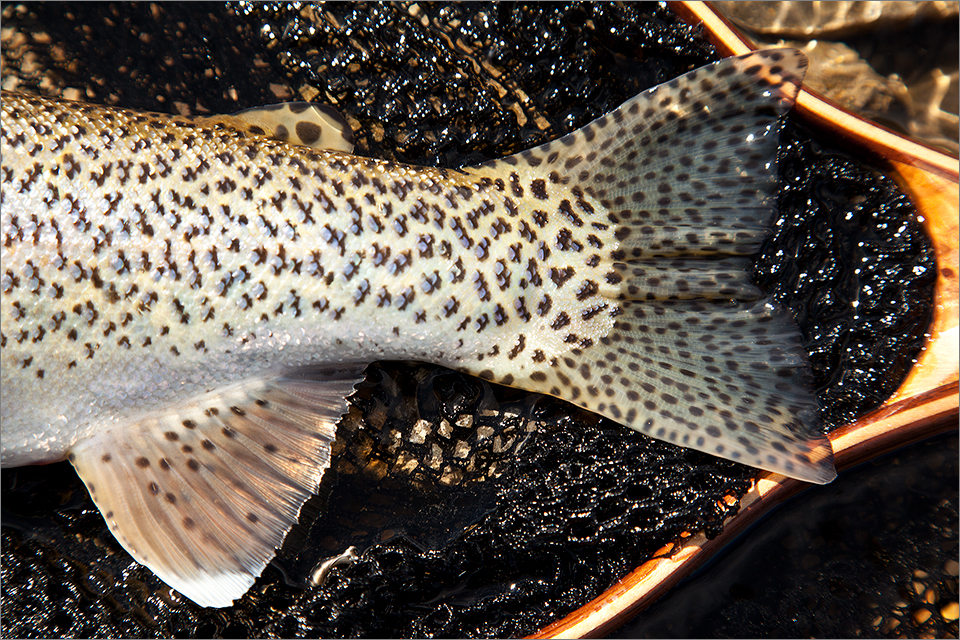 Next, I moved to the corner pool, where I usually have my best success. The water looked great. It had the right depth and flow, and I was anxious to start fishing. As it turned out, this location didn't produce any fish at all for me. Not even a strike. That was okay, too. After a six-month absence from the river, it was nice just being on the water. Catching a fish or two this time of year is a bonus.