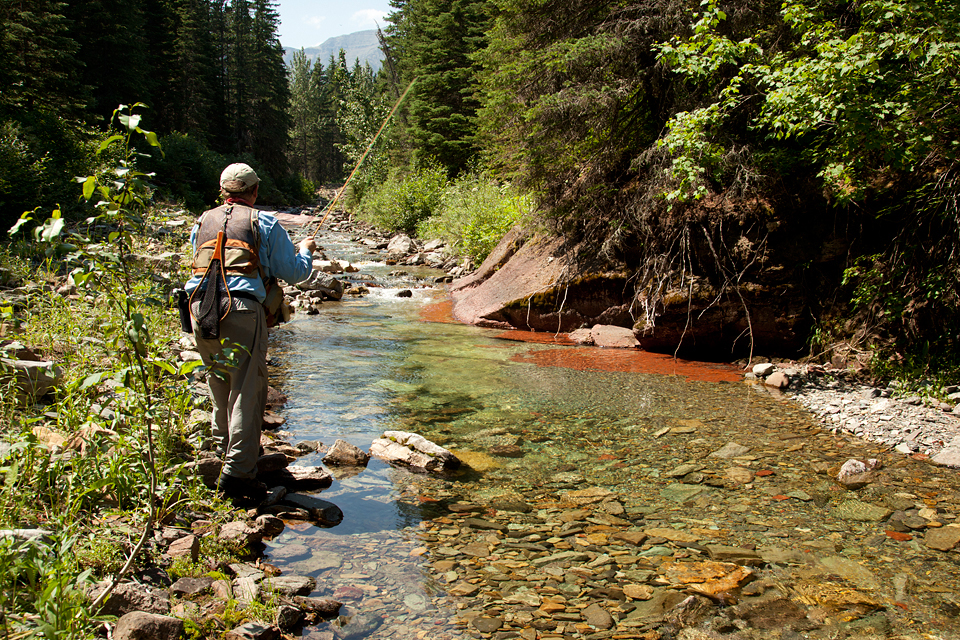 As a young boy, I used to go for my haircuts at George's Barber Shop in Coaldale. My father would usually take me here when it was time for a trim. The shop was located in a small, white stuccoed building just off Main Street. Inside, it was set up like any other barbershop of the day. There was a barber chair, along with all the usual accouterments of the trade – hair trimmers, clippers, scissors, razors, combs, and towels. There were chairs where customers would sit and wait their turn while conversing with George. What set George's Barber Shop apart from the typical barbershop was the array of fishing tackle that was for sale. The walls were covered with all sorts of lures, spinners, lines, and other fishing paraphernalia. Clear plastic boxes stacked on shelves were filled with colorful trout flies. There was a rod rack near the front where bamboo fly rods were on display. I'm sure there were fiberglass fly rods in the rack as well, but I remember being drawn to the bright, honey-coloured cane rods.
As a six-year-old kid, sitting in a barber's chair, I didn't know anything about fly-fishing, let alone split-cane rods. It wasn't until I took up fly-fishing for trout in my early teens that I learned about bamboo fly rods. By then, it was difficult to find a bamboo fly rod in a store. They had been replaced by fiberglass rods. By the mid-to-late 1970s, graphite fly rods were all the rage. I purchased my first graphite fly rod, a Diawa, from George's Barber Shop about this time. I still have it.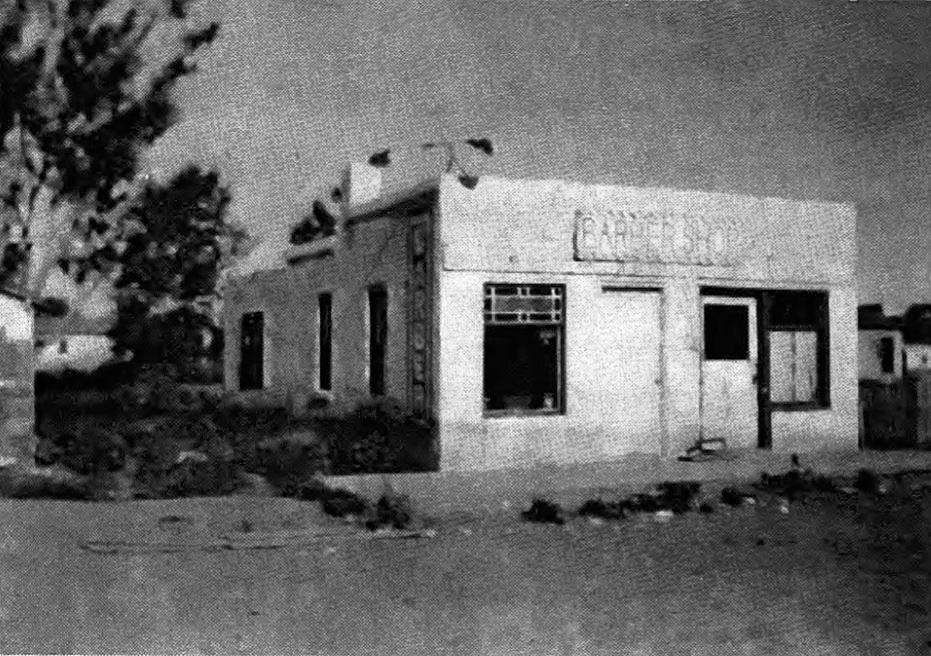 My first bamboo fly rod was acquired in trade around 1986. I was working at Ski & Creel in Lethbridge and got to know a postman named, Mike. He was a regular customer in the shop. On one of his visits, Mike mentioned he had a Shakespeare bamboo fly rod and was thinking of replacing it. He had his eye on a Berkley Parametric fiberglass fly rod. When I offered to trade him straight across, he jumped at the opportunity. I paid for the glass rod and handed it to Mike. I was now the proud owner of a 9-foot, 8-weight bamboo fly rod, with a spare tip. I knew it was a bit heavy for the type of fishing I did, but it didn't matter. I had my first bamboo fly rod. The rod needed some repair work but once I replaced the guides and applied a fresh coat of varnish, it was good as new. The first time I used the rod was on the Crowsnest River, during the salmonfly hatch. It was heavy and the action was slow, compared to my stiff graphite rod. Nonetheless, it worked well when casting large, heavy nymphs and big, bushy dry flies.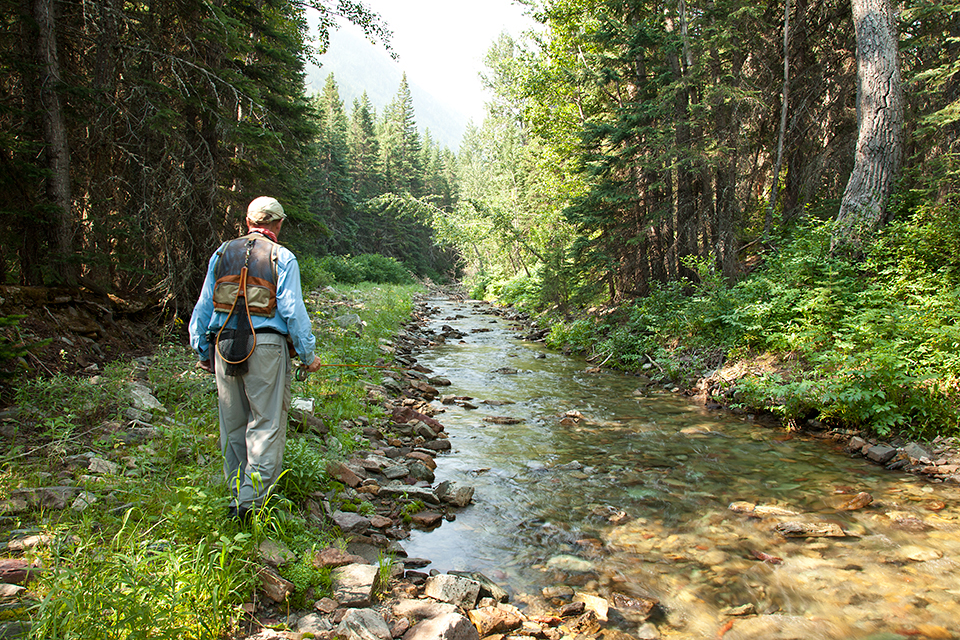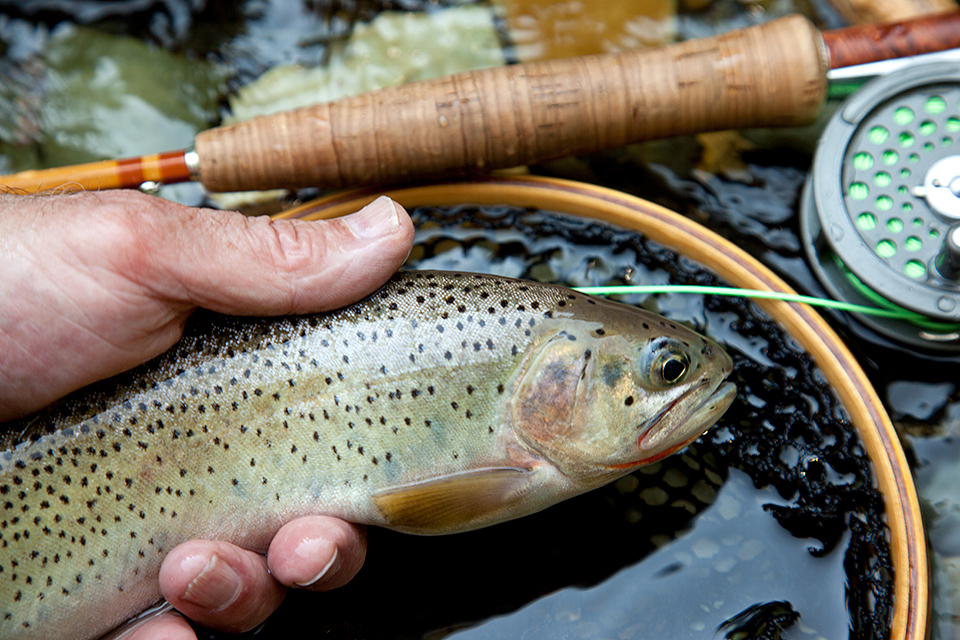 My second bamboo fly rod, a 7-1/2 foot, 5-weight, was also acquired in trade. I picked it up from a friend, Robert Cormier, of Crowsnest Pass, in 2002. Robert had started building the rod using a Partridge of Redditch blank but never completed it. He had recently obtained a custom-built, nodeless cane rod and was willing to part with his Partridge blank. I traded a dozen flies and two fly-fishing videos for the unfinished rod. I installed the cork handle, reel seat, and ferrules. Next, I wrapped the guides using silk thread, then applied several coats of varnish to finish the rod.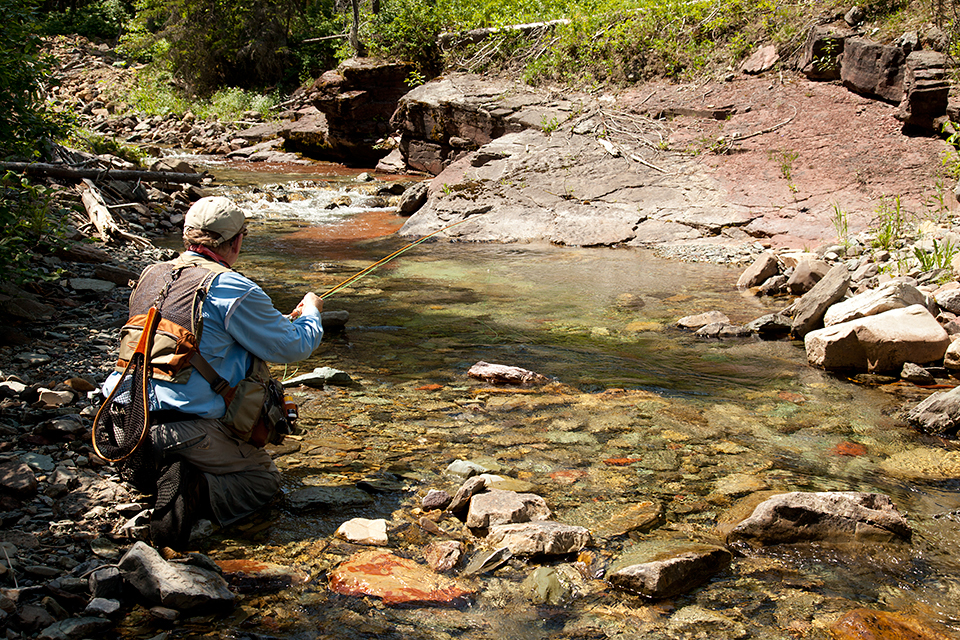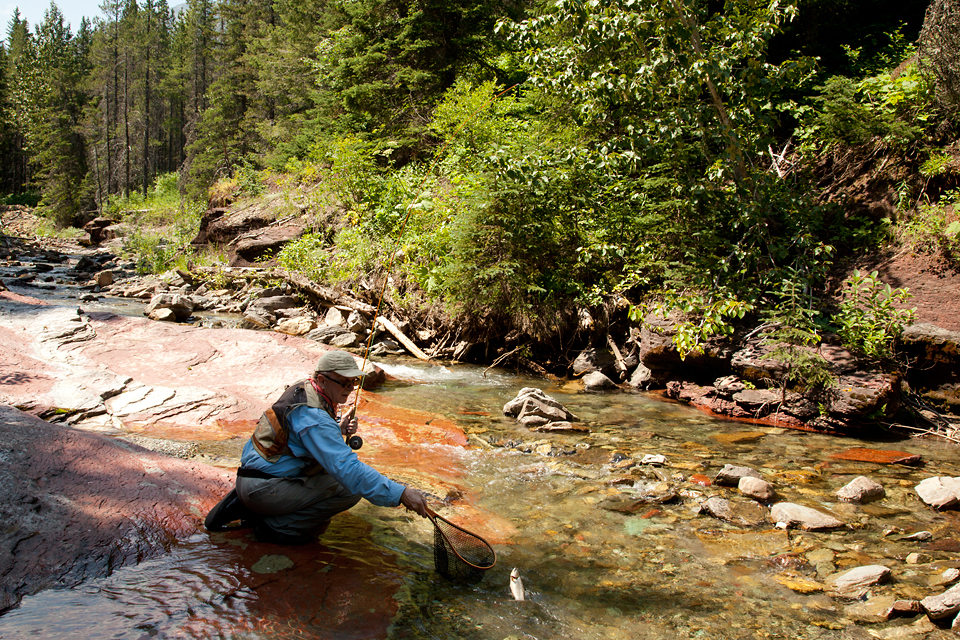 The Partridge rod is extremely light and a lot of fun to cast. It's designed for a #5 line, but I use a #4. It still loads up nicely with the lighter line. I fish with it once or twice a year – usually on small streams. Casting a bamboo fly rod is different than using a graphite rod. You need to slow your casting stroke while still using enough power to allow the rod to load. Watching someone cast a bamboo fly rod is like watching poetry in motion.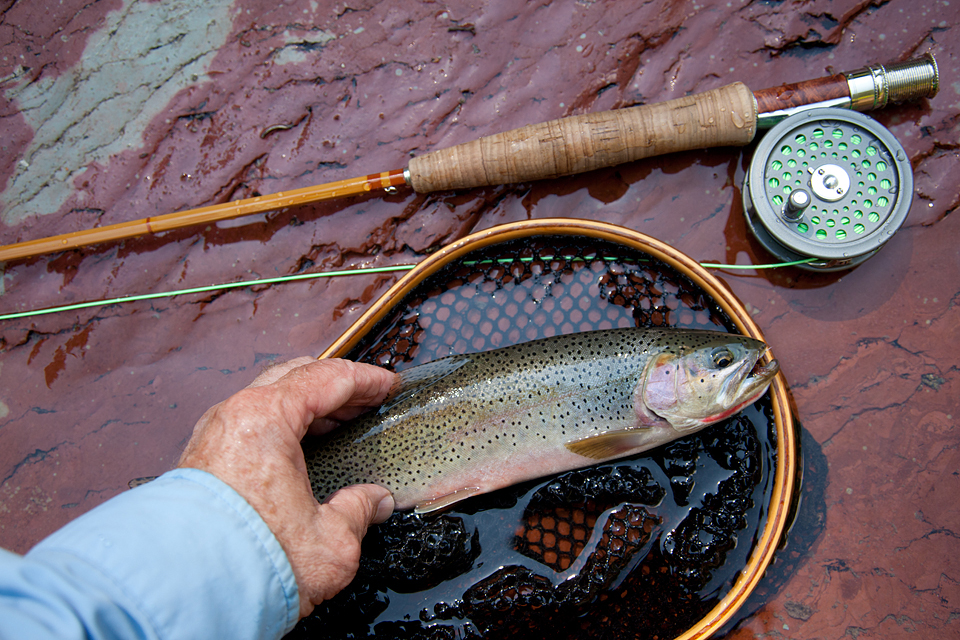 There's something nostalgic about fishing with a bamboo fly rod. Whenever I use mine on a trout stream, it's as if I'm fishing back in the days of Lee Wulff, Ernest Schwiebert, and Roderick Haig-Brown.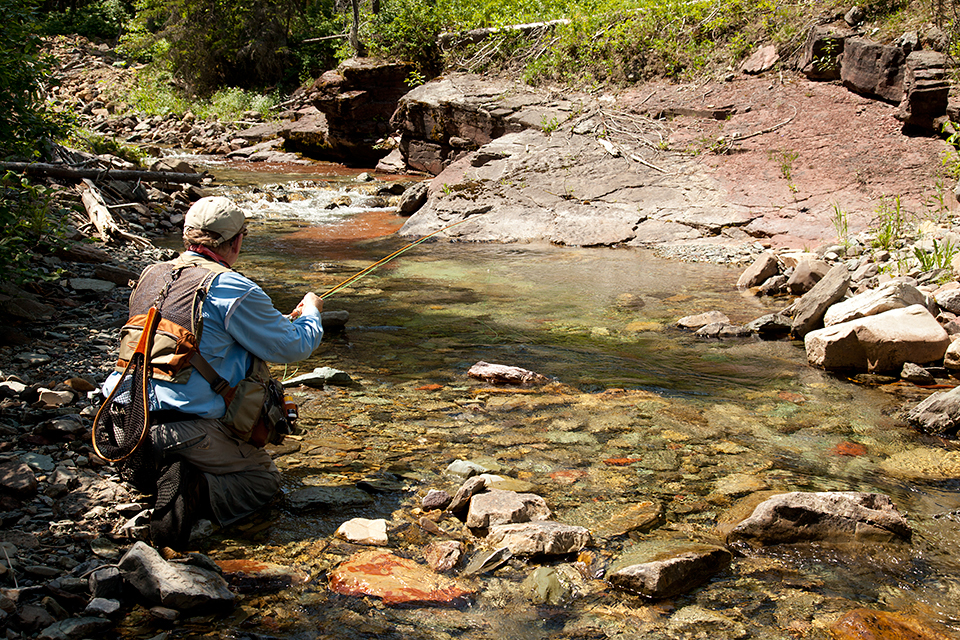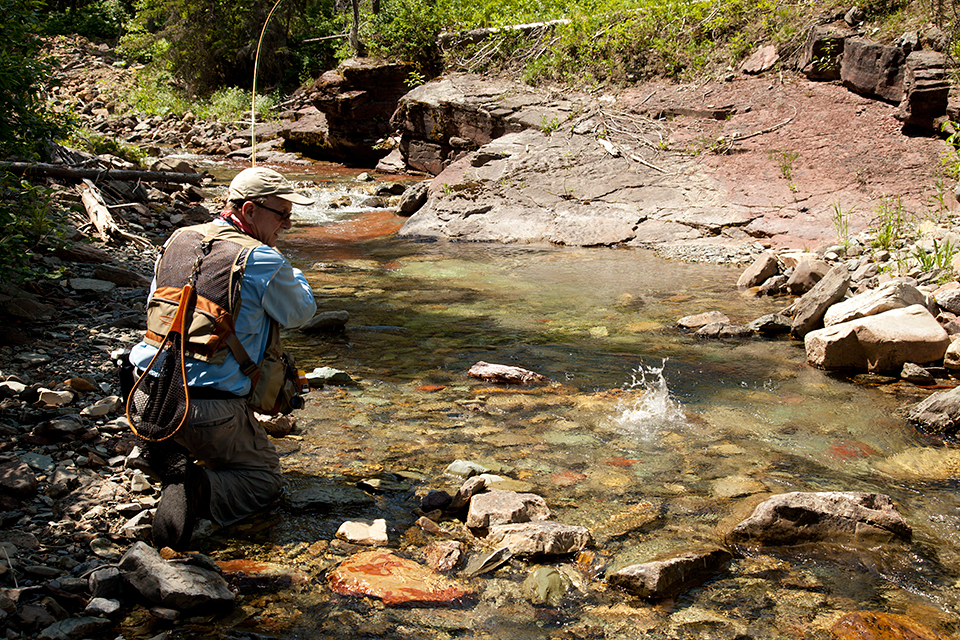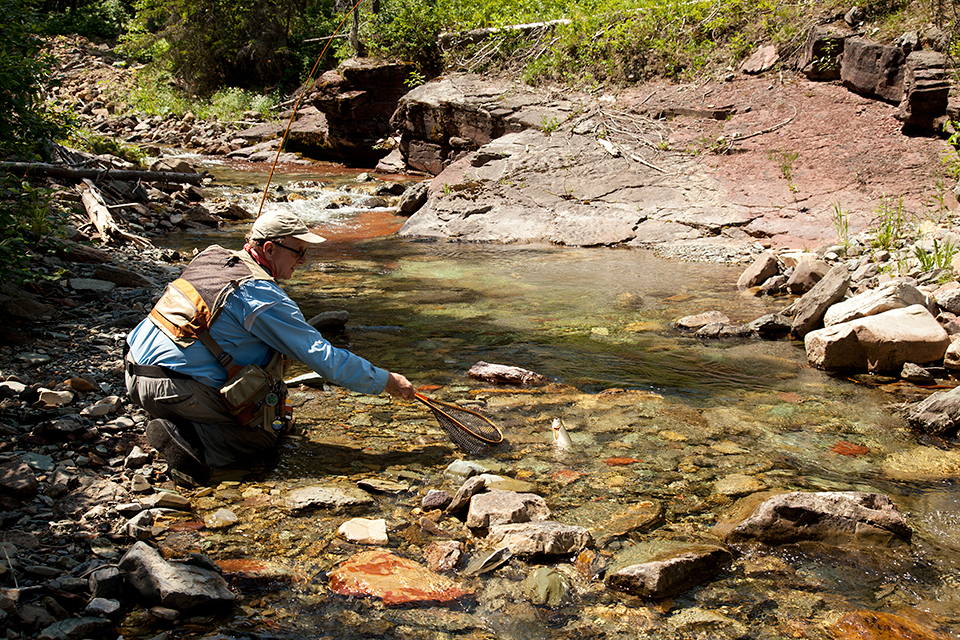 Robert Cormier passed away in 2003. One of the last times we fished together was in the autumn of 2002, not long after I completed the fly rod he started. Robert had his new bamboo rod with him that day and put it to the test on some big cutthroat trout. When landing these fish, the rod tip would bend in a smooth arch, doubling back toward the reel seat in the process. I remember Robert's gleeful laugh each time a trout came to hand. I think of that day, each time I use my bamboo fly rod.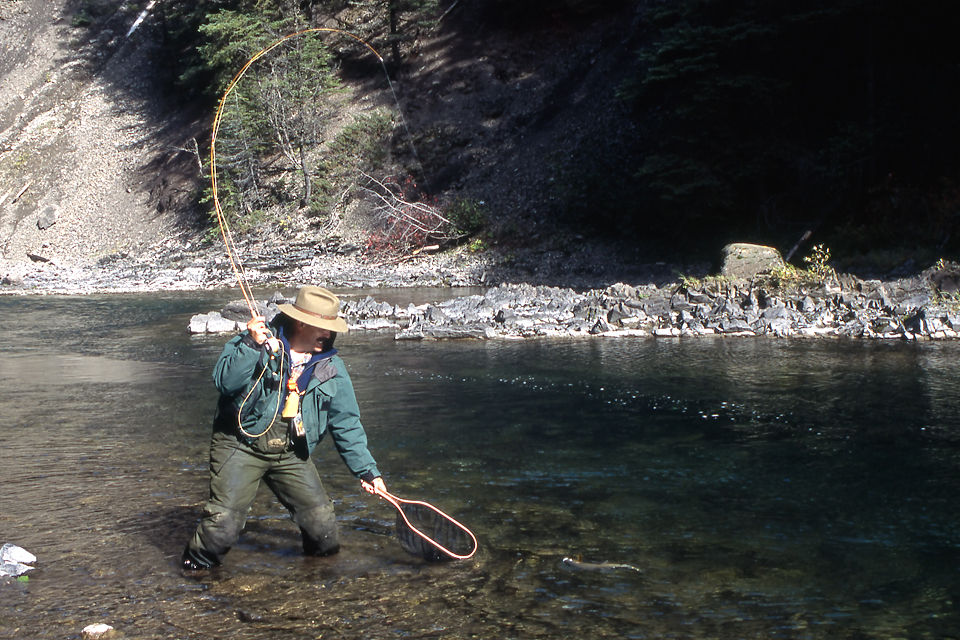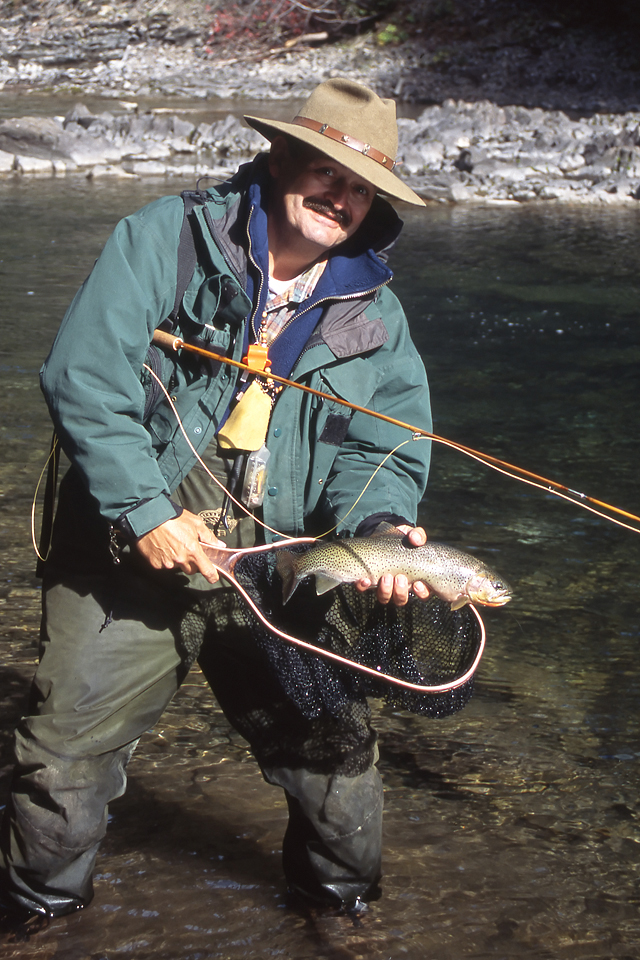 Article Notes & Comments: In 1976, George Murakami built a new two-story building next to the old barbershop. He operated his barbershop and beauty salon on the top floor and ran a sporting goods store downstairs. I tied flies for George for a while, taking custom orders and filling some of his bins with local patterns. One of these flies, the Murakami Special, was a popular fullback nymph pattern used in southern Alberta's trout lakes. It was usually tied on a size 8, 2X Long hook. The body was made of peacock herl, ribbed with green tinsel, with a brown palmered hackle. The tail and shellback consisted of Lady Amherst pheasant-tail fibers.
Article References & Credits
Photo: George's Barber Shop
Coaldale: Gem of The West – University of Calgary, Digital Collections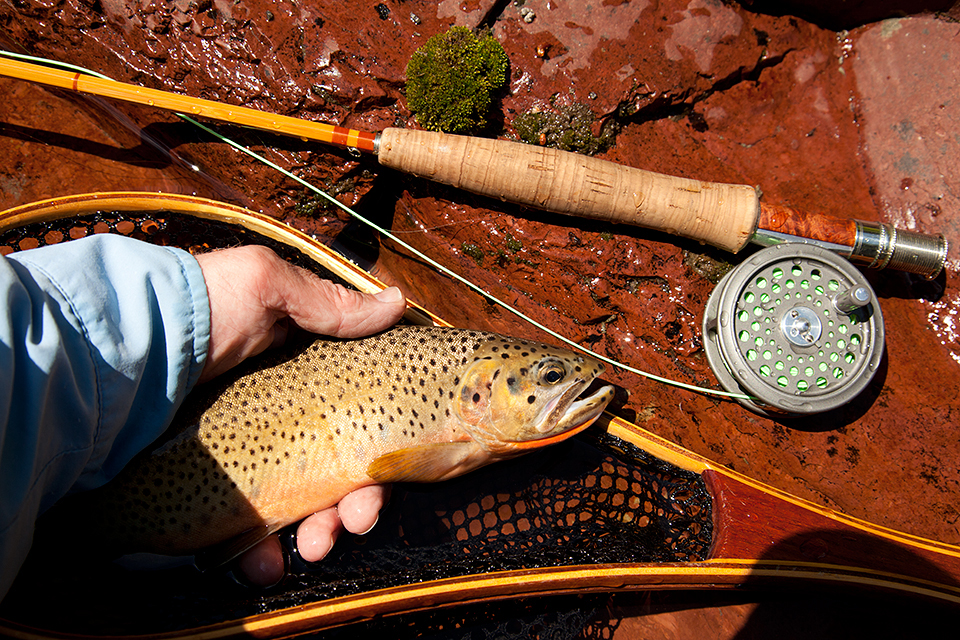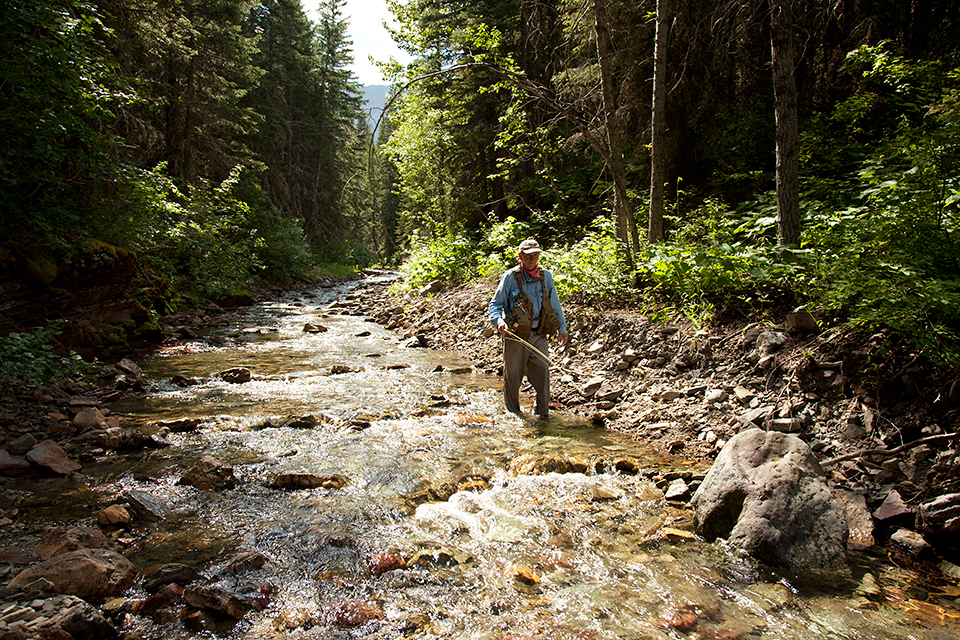 .